Campus Hiking Club Follows Footsteps of 1940s Pioneers…
New Jersey native Bill Price came to Tucson in 1943 to study geology at the University of Arizona (UA) and immediately fell in love.
"He took one look and fell in love with the mountains and the desert, in that order," recalled Helen Price, the third love of Price's life and spouse of 54 years. With Helen and other hikers, Price founded the UA Ramblers Hiking Club in early 1945—to help car-less students get to hiking trails in the surrounding mountains.
Since then Ramblers—what Helen called "the least organized organization ever"—has introduced countless students to the beauty of Arizona's wild places.
"Few people had cars in the 1940s," Helen explained. All manufacturing had been diverted to making tanks and jeeps; tires and gasoline were rationed during World War II which ended August 15, 1945. Hiking on Mt. Lemon—reached only by a rough road from Oracle—or even in Sabino Canyon—13 miles away—was difficult without a car.
Bill was one of the few men among 1400 students on campus; classified 4F because of a persistent ear infection. The UA cross-country runner was otherwise quite healthy. He would ride his bike to the Catalina foothills or Sabino Canyon and hike the mountain trails. Lacking bus fare home to New Jersey for Christmas, Price rode his bicycle to Los Angeles to his uncle's house. A fitting founder for Ramblers.
Helen met Bill on a blind date engineered by others in her Maricopa dorm. One told Bill a cute freshman girl wanted to meet him after watching him win a meet; Bill saw through the story, but was curious. Since Helen was from Oracle where her dad was a mining engineer for Magma Copper Co., she immediately liked the "geeky" geology major.
In early 1945 Bill and friends began discussing a hiking club. Announcements for a formation meeting were posted at campus commons; several came Saturday, Feb.10. The name "Ramblers" emerged and a first hike was planned for the next day (Sunday). On Feb. 11, 18 students hiked 7.5 miles to Sentinel Peak ("A Mountain) south of Tucson. Club officer election was held on top. Bill was elected president and Helen secretary.
Bill immediately sought official UA recognition, but then-President Alfred Atkinson refused, saying clubs sprang up constantly and withered away. For the spring and fall semester the fledgling club did many hikes—sometimes from campus, sometimes launched with a public bus ride, sometimes cramming up to 12 students in someone's car, once even renting a bus.
Club practices, established in the 1940s, persist today. The club met on Wednesdays in Old Main to report on previous hikes and plan a Sunday hike. (The 5 p.m. Wednesday meeting has persisted more than 70 years). Time and day were required for club communication. As secretary, Helen sent penny post cards to Ramblers on Thursday morning with the proposed Sunday hike. Friday morning, hikers sent an RSVP by post card. The food committee made sandwiches for hikers; if you showed up Sunday morning with no RSVP, no food. The UA cafeteria did not serve supper Sunday night.
The club persisted for a spring and fall semester with hikes and cook-outs faithfully recorded in Helen's diary. Although the group had no official affiliation, the Dean of Women Students was concerned about club activities and insisted on a faculty chaperone for all hikes.
"In those days the University was in loco parentis and rigidly controlled and coming and goings of women students, while men were free to roam at will," Helen and Bill wrote in a history on the Ramblers' early years. Women in dorms were overseen by a dorm mother who required a sign-out for those leaving the dorm after 7:30 p.m. Women had to return by 10 p.m. or face a locked door; ringing the bell alerted the dorm mother whose apartment was by the door.
This policy indirectly may have earned the club official UA recognition after almost a year of hikes (some called "informal" in Helen's diary, meaning without university permission or chaperone), some which pushed the curfew policy. On one such adventure, Ramblers had "signed out" to hike Mt. Bigelow from the partly completed Catalina Highway (the paved road went as far as Soldier Camp; the road to Mt. Lemon was not completed until 1950). Students piled into one sedan. After the 1.2-mile round trip to Mt. Bigelow, "we looked for something else to do." The group of young men and women decided to hike down to Sabino Canyon (about 14 miles via Palisades Trail and Sabino Canyon Road) where the owner of the sedan picked them up. They got out safely, but way after dark (without lights) and after dorm curfew.
Students had a hard time finding faculty chaperone to hike with them; some showed up in street shoes and after one hike with energetic students, did not return. Day-trips were most common. An overnight trip required both chaperones and signed permission slips from parents.
The Ramblers were finally granted university organization status in January 1946. Helen thinks the Dean of Women lobbied for status "so that we could be under her control."
Despite logistics and bureaucracy, the Ramblers hiked many mountains: Santa Catalinas, Rincons, Tucson Mountains and Santa Ritas. They even backpacked across the Grand Canyon (parents came to chaperone but stayed on the rim) with canned food and heavy gear.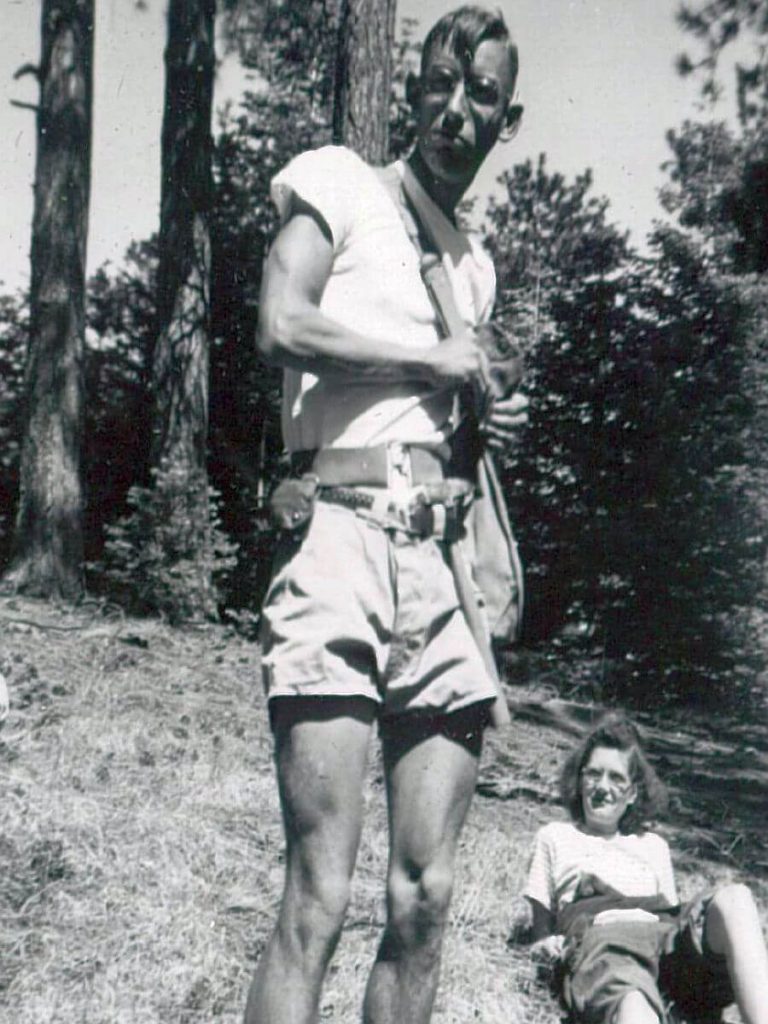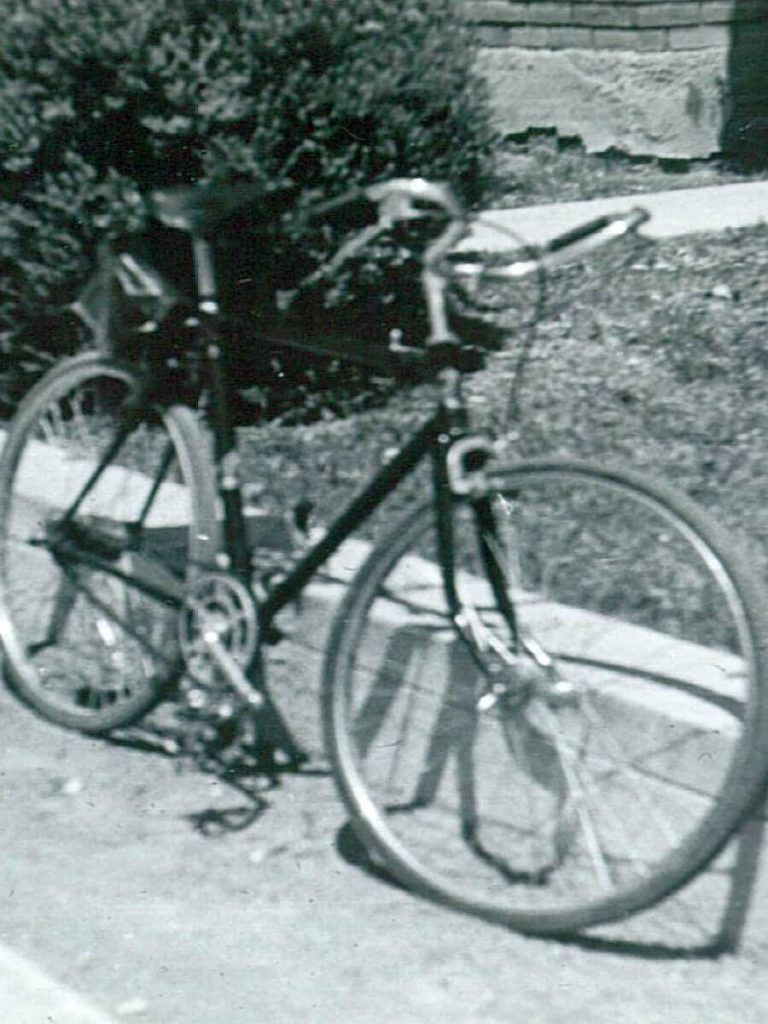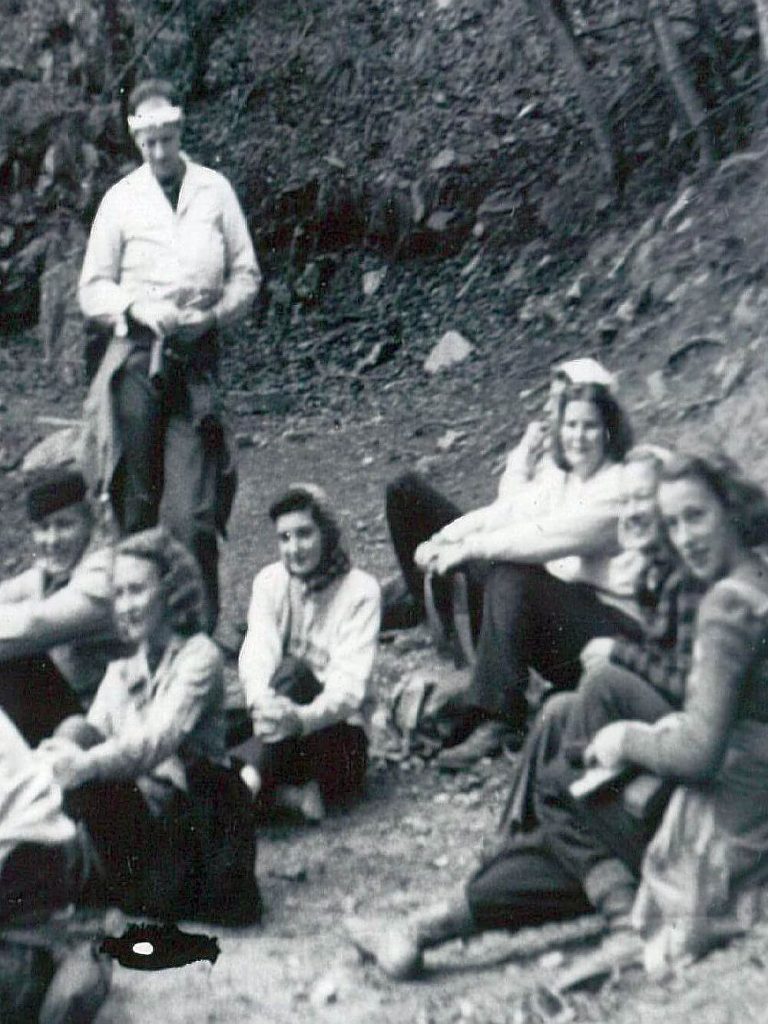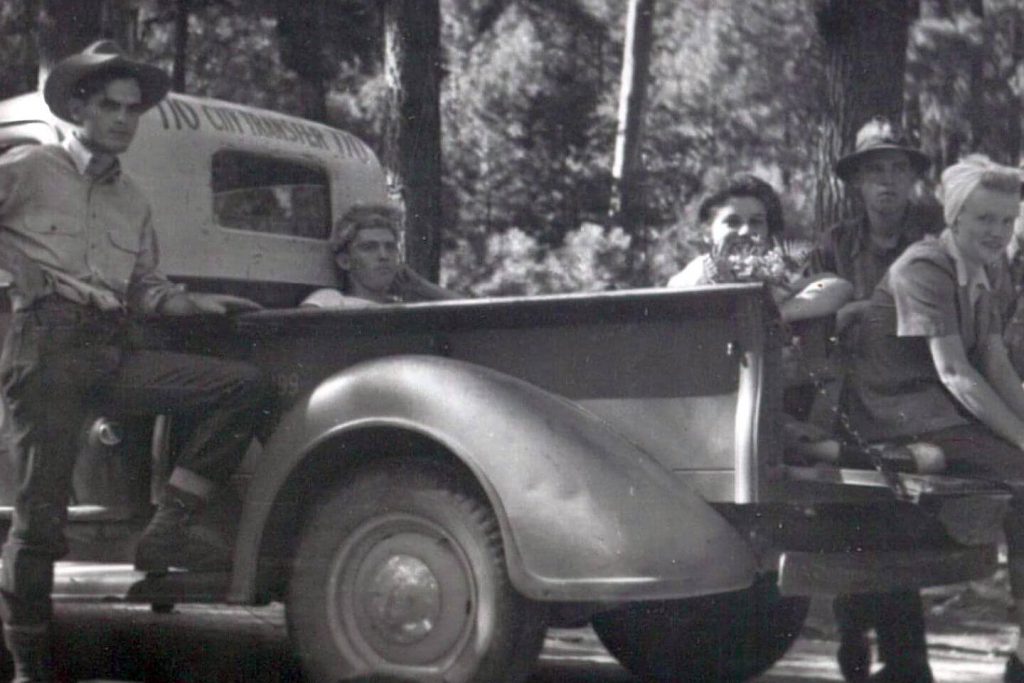 Helen and Bill were married in 1947 in Oracle. After Bill got his M.S. in 1948, they left Tucson for Bill's new U.S. Geological Survey job in Wisconsin. They returned to Tucson 963 to 1971 while Bill got a PhD; then moved to Denver but "we kept coming back to Tucson." After Bill retired, they bought a house near campus, and split time between Denver and Tucson before moving permanently to Tucson in the late 1990s. The Prices joined 50 current and former Ramblers at a 1999-2000 "Y2K" New Year's gathering at Lost Dutchman State Park in the Superstitions near Phoenix. Ramblers have often celebrated New Years' Eve in the Superstitions, often below iconic Weaver's Needle that dominates much of this large desert wilderness; and had vowed to return for Y2K.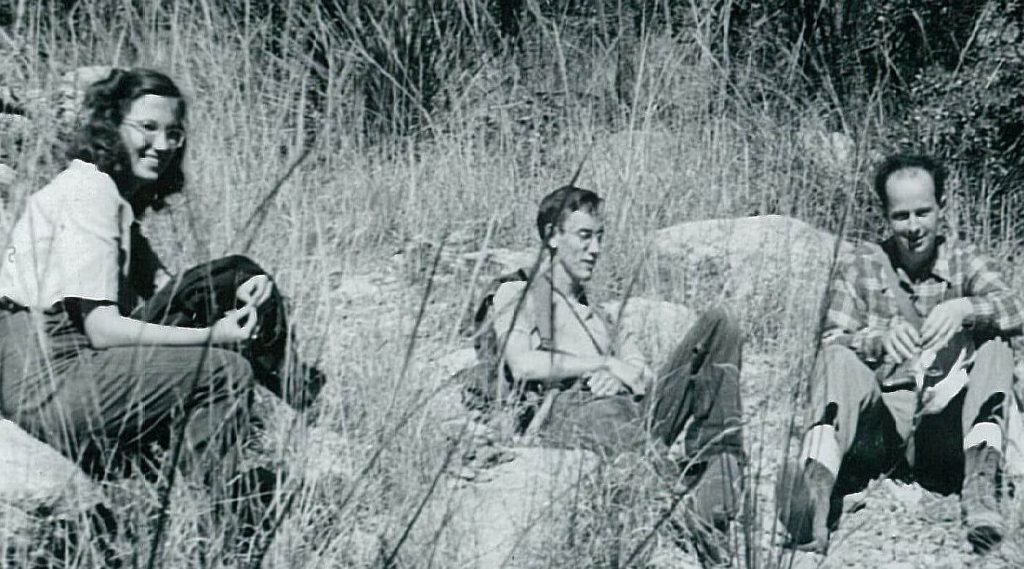 In inviting the Prices to the celebration, organizer Sara O'Neil wrote, "How pleased and proud both of you should be for having the vision to create and establish the Ramblers organization…your long-ago vision continues to this day and has resulted in so much pleasure, such happy adventures, wonderful companionships (and more than a marriage or two.)"
Bill Price died in 2001. Helen, 90, now lives in Tucson in Academy Village, a development for academic-minded, active seniors in the shadow of the Rincon Mountains (now Saguaro Wilderness). A daughter occupies the Price's house near campus.
Like Bill Price, this author also came to Tucson and fell in love with the scenery and later married a hiking buddy met through Ramblers. A dozen Ramblers danced country swing at our wedding reception. My work, writing and free time have focused on the wild places—a passion ignited by Tucson's ragged mountain skyline and facilitated by the UA Ramblers.