Creekside Wilderness Marred by Fire
Bear Wallow Wilderness probably used to be a popular backpacking area—but now it is only famous as the source of Arizona's largest fire in recent history.
In 2011, two careless backpackers left a smoldering campfire by Bear Wallow Creek that spread into Arizona's largest wildfire which trashed this wilderness and others, evacuated several towns, and went into New Mexico, generating $79 million in suppression costs.
The hikers fled the wilderness after they returned from a day hike to find their camp full of smoke and fire. They left gear and two dogs and ran down the creek to the Black River (more than six miles). The next day, a deputy sheriff picked them up on a road along the river. One dog died.
They were later convicted of leaving unattended fire, assigned community service and charged $3.7 million in restitution.
Our 3-day visit in August 2017 was overshadowed by effects of the half-million acre Wallow Fire: blackened trees and down logs to crawl over, slow going on a washed-out creek with eroded side slope sections, hacking through post-fire brambles and almost non-existent ridge trail through moonscape on the wilderness' southern border along the Mogollon Rim.
The Bear Wallow Creek Trail had been cut out, perhaps after the fire, and was good the first couple of miles but deteriorated as we went further down creek.
Remnant ponderosa and Douglas fir along the creek indicated backpackers before the fire found cool forest hiking on a gentle path.
We base camped two nights at the confluence of Bear Wallow north and south—making out-and-back forays down the creek and up onto the southern crest. We may have used the same fire circle that sparked the Wallow Fire.
After badly-burned Blue: the Source
We had just spent 8 days in the
Blue Range Primitive Area
. Thanks to the Wallow Fire which heavily burned northwest end of the Blue, a previously large trail system for stock had been transformed into a challenging mess of damaged or lost trails through blackened stumps and washed-out rocky creek beds.
Following a short layover from that trip, we visited Bear Wallow Wilderness to explore the source of the fire problems.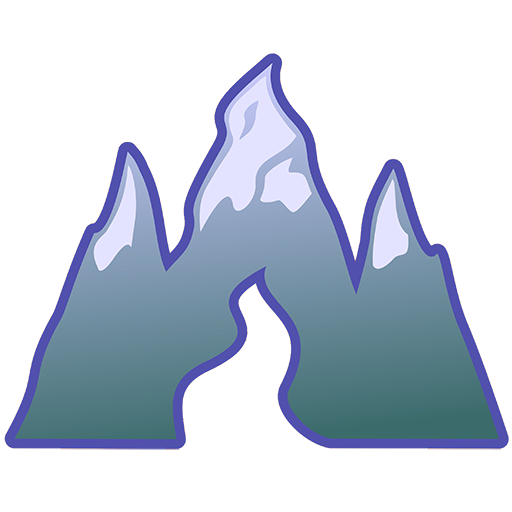 Bear Wallow Wilderness is a 11,000-acre parcel along Bear Wallow Creek in northeastern Arizona, southwest of Alpine. It includes two tributaries and a portion of canyon rim on the south side. It is surrounded by the Apache-Sitgreaves National Forest except a western boundary shared with San Carlos Apache Indian Reservation.
Pockets of virgin ponderosa pine along with spruce and fir still line much of Bear Wallow Creek despite fire damage; fire has stimulated aspen replacing burned conifers in some areas. Early explorers were impressed by large number of wallows used by black bears. Bears, elk, and deer still present. We saw several turkeys and scat from bear and possibly wolves.
The 2011 Wallow Fire, originating in a smoldering campfire here, charred portions of Bear Wallow Wilderness, the Blue Range Primitive Area, and Escudilla Wilderness; expanded as far east as Blue Range Wilderness in New Mexico and burned a total of 538,049 acres. Arizona towns Alpine, Blue River, Greer, Nutrioso, Sunrise, Springerville, and Eager, and Luna, New Mexico, were evacuated.
We had planned to visit Bear Wallow in 2011 but got to Arizona to find area closed just after fire had started and was spreading rapidly. (We were on a road trip west from Washington, DC seeking to visit as much wilderness as possible in South and Southwest. But we had to work around tornados, dust storms, drought, and fires).
We added short Bear Wallow visit onto end of a larger trip to nearby Blue Range Primitive Area. Bear Wallow has only a few trails, so we put in a basecamp near (we think) the start of Wallow Fire and did a couple out-and-back hikes; last day we hiked up to Reno Lookout and hiked road back to trailhead.
Visit statistics: 3 days, 26 miles, and 475 feet average elevation change per mile. GPS data were lost (GPS was broken before data were downloaded) so statistics based on map data; we have no estimate of mph, but it was slow going in and out of steep canyon, much trail was fire damaged, and creek trail below our campsite was poor.
Go to map below for more information on trailhead, daily routes, mileages, elevation changes, and photos. (Click on white box in upper right corner to expand map and show legend with NAVIGATION INSTRUCTIONS.)
show more
We planned a modest 3-day trip, hiking down the creek a few miles to make a base camp and then hiking down canyon as far as we could get the first day. The second day we would take Schell Canyon up to the Rose Spring Trail along the Mogollon Rim; the last morning we'd hike out Reno Trail, visit Reno Lookout, and hike road back to our vehicle.
We had the area to ourselves the entire time in wilderness. We started down a lovely green canyon along a gentle creek, with a few down logs.
We saw no sign for Schell Trail, but David saw a trail going up the canyon—tomorrow's hike. We camped near the north-south creek confluence. Downstream, what probably used to be a wide trail through mixed forest soon deteriorated into rough tread blocked by raspberry and thorny New Mexico locust and down logs. Creek was high with washed out and slippery crossings. I slipped on wet rock at one crossing and fell in, soaking both boots!
After a stop to wring out my socks, we continued down. Trail became more obscure, then improved on a contour above the creek. It finally dropped to a beautiful green flat—best campsite yet. But it was 4:30 p.m.—time to turn around. We were still two miles short of Gobbler Point Trail. Hard to believe the panicked fire-starter backpackers jogged much further, fleeing their fire, all the way to the Black River, but the trail was probably a lot better then.
Uncleared trail lost on fire-trashed south rim
On second day, Lower Schell Creek boasted only lightly burned stands of ponderosa and fir, but its upper end was trashed. We followed elk route around down log mess to the ridge. Just before the top, a big tom turkey crossed the trail.
Rose Spring Trail was a moonscape of blackened trees but passable hiking northwest to a flat on the San Carlos Apache Reservation boundary. We turned back and headed southeast on segment of trail cleared by someone with a chainsaw (not Forest Service since they do not use chainsaws in wilderness). We followed it more than a mile to a high point where cutter quit. No visible trail after that.
Most trees were burned but pine and aspen regrowth was beginning. The open ridge (southern edge of Mogollon Rim) provided nice views to southwest of snowy Heliograph and Ladybug peaks in the Pinaleno Mountains near Safford.
The Schell Trail sign was burned on the ridge. At the bottom, near the junction with Bear Wallow, we found a recent campsite where someone left a cotton sleeping bag; a bear or other animal had torn it up. David rolled it up under a tree and we stuffed its fluff back in.
Dark canopy reminder of pre-fire conditions
On the last cold morning heading up steep Reno Trail I found forest groves perhaps reminiscent of pre-fire Bear Wallow hiking. I was surprised to hike under dark canopy in old growth Douglas fir. The good trail to ridge had lots of fallen aspen. Outside wilderness, we took side trip to Reno Lookout and were pleased at a sign that said, "You are welcome to climb the tower but the Forest Service…cannot assume any liability for accidents." Climb at your own risk—fine with us.
In the tower we met a 73-year-old volunteer who had worked for the Forest Service 16 years as a summer seasonal employee; he taught school the other months. He thought either an Apache Indian or hunter had cleared the ridge trail. The Alpine Ranger District trail crew had cleared the Bear Wallow and Reno Trail, he said.
Outside the wilderness hiking 3 miles of road back to our vehicle, we saw our first visitors: four vehicles and an apparently bored guy on an ATV who passed us twice making loops.
We saw no signatures in the Bear Wallow register and little sign of backpackers other than old campsites; so perhaps post-fire charred trees, rough trails, and thorny vegetation instead of forest shade has spoiled Bear Wallow as a favorite summer destination. The Forest Service could quickly fix up the trails with a little chainsaw use (banned by their current restrictive interpretation of Wilderness Act regulations). Or else whoever cleared the ridge could finish the work in the rest of wilderness.
But clearing trails in this country is ongoing battle. The year after our visit (2018), the Rattlesnake Fire reburned the entire wilderness and surrounding rim country.
show less
Google Map
(Click upper-right box above map to "view larger map" and see legend including NAVIGATION INSTRUCTIONS; expand/contract legend by clicking right arrow down/up.)
Downloads
No gpx file, GPS data lost