Looking for a Loop
The Galiuro Wilderness in southern Arizona once boasted 100 miles of legacy trails—still touted in recent articles and shown on a map posted at some trailheads and online trail descriptions (click outside map to close it).
But two recent efforts to loop through this large remote wilderness northwest of Wilcox found many miles of trail inaccessible (note out-and-back spurs on map below). The 14,000-acre Oak Fire in 2014 also has accelerated trail damage in the northeast quarter of the wilderness.
The trips aimed to figure out a trip we did from Tucson during our University of Arizona student years. Vague memories of that 1975 trip include a bone-jarring, long ride on a dirt road straight from a turnoff to a shady canyon, then a hike up brushy switchbacks to a ridge.
David and I forged ahead of the group for a round trip ridge hike to a peak, then dropped down a piney canyon for camp and fire-grilled burgers. Our friends also did at least part of the ridge hike as they marched into camp after dark, headlamps glowing, whistling the Colonel Boogie March.
The next day we all hiked past mining equipment, green pastures, and fruit trees at Powers Garden; climbed up to a ridge; and got back to the cars by evening for the more than two-hour drive back to Tucson.
Forty years later, we have somewhat pieced together the trip from two visits. But we still aren't exactly sure what we did nor if all the trails we hiked then still exist; private land access issues and accelerating trail damage from fire and weather disruptions have take a toll.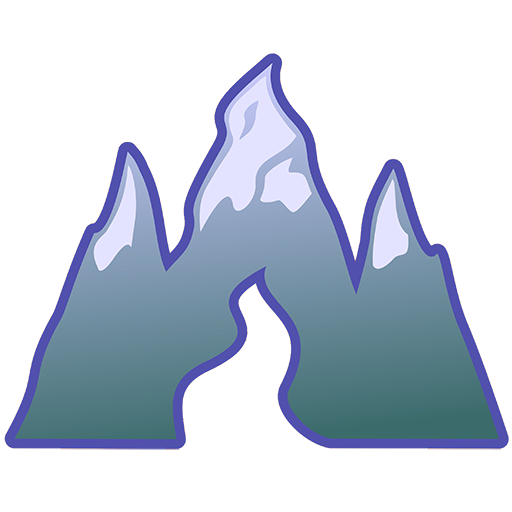 Galiuro Wilderness is a southern Arizona "sky island" astride two ridges 120 miles from Tucson and rarely visited. A few hike to Bassett Peak from Ash Creek on the far southern end.
Oak Fire of 2014 burned 14,000 acres in the northeast quarter of this wilderness, blackening many trees on sideslopes and ridges (canyon bottoms fared better), and launching an ongoing trend of stream blowouts and deadfall (see KMZ download for more fire detail) .
January 2015 and March 2016 visits attempted to reconstruct a weekend 1975 visit we made as university students in Tucson.
Galiuros are rich in history with many structures from mining, farming, and grazing. Ridges offer panoramic views of other Arizona sky islands; canyons boast remnant groves of towering old-growth ponderosa pine and Arizona cypress, waterfalls, and creeks.
The 100-mile legacy trail system is rapidly disappearing from brush growth, fire damage and maintenance neglect. Old signs indicate access north to Aravaipa Wilderness and south to Redfield Canyon Wilderness; based on tread at signs, it seems doubtful these trails still exist.
Visit statistics (combined for both trips): 10 days, 99 miles, and 550 feet per mile average elevation change.
See map below for detailed daily routes, mileages, elevation changes, and photos.
show more
Galiuros History
Native Americans related to Apaches are the
first recorded people in the Galiuros
. Miners came after the United States bought the area in the 1854 Gadsden Purchase, producing more than $4 million worth of lead, silver, copper, and molybdenum from 1905 to 1959. Remains of that era are found along Rattlesnake Creek. The
Power family
bought an Angora goat ranch at Rattlesnake Springs, now Powers Garden, and continued mining. A link below reveals the colorful history of this family.
The Forest Service (FS) classified the 76,317-acre area as Galiuro Primitive Area in 1932. Lying astride two 7000-foot block fault ridges 19 miles long and six miles wide, the Galiuro was included in the original Wilderness Act of 1964.
First Return: trails closed or gone
In our first return January 2015, we started on the north end to check out more of the trail system, after reading articles on access from Rattlesnake Mesa (Powers Hill) Road into the wilderness. At the unmarked turnoff from Aravaipa Road, a sign stated, "Road closed, no turn-around." Ranchers had closed access over a feud with Arizona Game and Fish (which negotiates public access). We stopped at a ranch up the road to ask and no, we couldn't hike in. (The road was still closed in 2020, although listed as a trailhead on the FS website.)
We drove south to Deer Creek Road, and found a Forest Service trailhead with a kiosk, new signs, and a hand-drawn map of the old trails system—wistful thinking after fires, floods, and neglect. But thanks to fire and perhaps fire crew work, no brush slowed our way up a ridge to camp in pinyon-juniper woodland. The next morning Tortilla Trail dropped us down to springs, a large ugly tank, and the only hikers we saw on the trip. We contoured, climbed, and then dropped down Horse Canyon to the big ponderosa pines of Rattlesnake Creek. We took a brief sad hike up the trail on the opposite ridge toward West Divide Trail, but the brush-choked path turned us back after a mile. We camped in the canyon in a cluster of pine near the historic Powers Garden Ranch. In the evening we hiked a mile or so north on the road down Rattlesnake Canyon, crisscrossing the wash on sticky clay..
The next frosty morning we went south up the old road in high grass beneath large ponderosa pine, Arizona cypress, and evergreen-oak. We met a creek that ran rusty and bubbly, maybe due to the old rock crusher, cabin, and mine works we discovered around the bend. We dropped packs at a junction on the creek and hiked up the old road over a ridge to Powers Cabin—saved by firefighters along with an Ingersoll Rand air-compressor tractor and other mine equipment. The trail was sketchy after Kielberg Tank although the map showed it to Redfield Canyon. We went on up Rattlesnake Trail to camp at Holdout Spring—crystal-clear water in a quaint rock-lined box. Since we may have come down this way in 1975, we wanted to hike up to the ridge the next day.
We found good trail to the ridge, but no signs of a connecting trail to Redfield as shown on the map. Unburned East Divide Trail offered views of the Rincon Mountains near Tucson. Below a saddle we found a junction to High Creek Trail and East Divide Trail going on to Bassett Peak. Perhaps we came up High Creek Trail. Did we hike to Bassett or nearby Sunset Peak? We got as far as Sunset Peak but found no spur trail to the peak.
The next day we returned down Rattlesnake Creek and turned up Corral Creek, which would have been a logical route to East Divide Trail and back to High Creek Trail. The creek was intermittent and clear but the watershed was burned. Past Corral Creek waterfall, steep switchbacks ascended to barren ridges dotted with blackened tree skeletons. We camped in an unburned oasis of oak and pine at Kennedy Saddle; Kennedy Peak was burned. A small jar held papers signed by visitors between 2001 and 2014. That night we saw lights from Bonita School below and 10,000-foot elevation Mt. Graham Observatory 25 miles to the east.
We hiked out on a heavily used trail to the Deer Creek administrative site (corrals and locked bathroom) and the road back to our vehicle.
I was curious about High Creek Trailhead. So we drove back to the town of Bonita then turned west on an unsigned road that led straight towards mountains like the road we recalled from 1975. But it ended at a locked gate. Confused, we followed the road that turned north, crossed a creek, and then doubled back by an American Recovery Act sign. On our return, we met an Arizona Game and Fish official who explained that a private ranch had closed off the road straight up High Creek to trailhead; Forest Service had built a bypass.
A second visit was needed.
Second Return: '75 route retraced
The following March we returned on the High Creek reroute. A sign at the trailhead warned "caution: entering burned area." The creek was unburned but the trail blocked by oak limbs probably felled by wet heavy snow. High Creek dropped off in falls and pour-offs. Four steep switchbacks ended at East Divide Junction and a "Bassett Peak 8.6" sign. We camped in the saddle a quarter mile north and filtered water from a nearby spring.
The next day we timed a trip to Bassett Peak to see if one could drive from Tucson, hike the round trip to the peak, and then drop down Rattlesnake Creek to camp at Holdout Spring in a day. We started from the saddle (a quarter-mile above junction) at 7. The trail was cleared except for one nasty oak section. It ran up and down ridges below towering red sandstone figures. Finally signs: Ash Creek Road and Bassett Peak 1.4 miles. The trail continued around the peak but we followed a steep flagged route up. At the top we were sad to find a smashed jar and no register—hopes of finding our 1975 signatures dashed!
We returned past Sunset Peak glowing in sunset hues. Even with a headlamp, I stumbled on the uphill slog over the ridge in the dark and then the "endless" half-mile drop on rocky trail to the junction. After a 13-hour hike we got to the saddle at 8 p.m.; no time for 3 more miles to Holdout Spring!
The gentle contour down reminded me of the excellent old trails. But further down, two years postfire meant more down trees and brush. Corral Canyon also was much worse—blown out by a flood event. We had not reached the spring by 6 p.m. and had lost the trail. After we made camp, I found it heading up a side canyon on the other side of a sediment wall. The next morning, we reached the barren ridges we had seen in 2015 and found them now cloaked in grass, brush, and flowers.
After slow going through burn we got to Kennedy Peak. Descent into Douglas Canyon was decent wherever pines survived. Then we returned into the fire zone to a saddle and the supposed (but nonexistent) junction with Paddy's River Trail. We wound around ridges and down to Rattlesnake Junction. Bright colors below: a circle of people with florescent packs were off the trail. We passed our saddle camp and made our way down High Creek Trail, reaching our vehicle at 7 p.m.
We were surprised at the increased trail damage from the Oak Fire over a year ago.
In the politics and culture of fire, much more money is spent on the initial fire effort than restoring infrastructure for public recreation after a fire. The Forest Service spent $3.8 million on "managing" the fire—protecting historic structures and cutting potential hazard trees. A 2015 news release on the Coronado National Forest website announced a $20,000 matching grant for postfire trail repair in the Galiuro Wilderness and two other areas.
We wish more postfire effort went to trail work. One fire crew could probably rebuild the Galiuro legacy trails in a few months.
We think we figured out our 1975 trip, but there are still mysteries. That trip took 2 days; our loop took 3.5 days in 2016. David doubts we hiked round trip to Bassett in the 70s. But we will never know for sure. We were younger and trails were better 40 years ago.
show less
Google Map
(Click upper-right box above map to "view larger map" and see legend including NAVIGATION INSTRUCTIONS; expand/contract legend by clicking right arrow down/up.)