Vast Wilderness Shaped By Grazing And Fire: Offers Delight & Disaster
The green grass and wet winter tricked me.
On two January 2019 visits to the Mazatzal Wilderness, I was delighted by carpets of green on the mesas, pools and streams, and early spring flowers—results of a rainy late fall and winter in usually parched Arizona.
But the April 2019 visit offered the dark side of climate change and disturbance. That early winter "grass" probably was mostly non-native (and likely invasive), now mature seed heads that stuck to anything, requiring frequent stops to rid boots and socks of thorny seed heads. It often hid cairns (stone piles marking a trail).
Streams had dried up; no pools in the sandy drainages. Unseasonably cool became unseasonably hot: with 100-degrees in Phoenix, we suffered sun-blistering 90-degrees on rocky wastes of the western Mazatzals. Cooler nights brought onslaught of whirring moths attacking headlamps—maybe from all the vegetation.
Halfway into the trip we ran into serious trouble. Out of water and miles short of the only spring shown on the map. We lost the trail climbing up the ridges and followed GPS route. Sucking on prickly pear pulp did not help the thirst problem much. Weak and faint, I lay down in the shade of a mesquite tree while David dropped into yet one more drainage in hopes of finding a pool.
Perhaps this would be an untimely end to our quest to explore Arizona's oldest, largest and hardly known national forest wilderness only 60 miles northeast of Phoenix.
Marking the western skyline on Highway 87 from Mesa to Payson, the Mazatzal Mountains (possibly Aztec word for "place of the deer") are rugged purple peaks, deep red rock canyons, and rolling desert range country climbing from the Verde to the 7000-foot divide. Vegetation includes Sonoran Desert shrub, semidesert grasslands, mountain shrubs, pinion-juniper woodlands, Arizona cypress, and ponderosa pine and Douglas fir forest—much burned off with remnants in canyons and basins.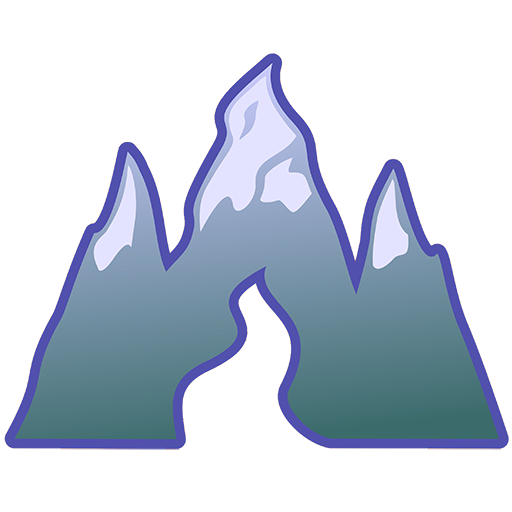 Mazatzal Wilderness: this post features 5 visits between 2016 and 2019 in spring/winter months. Each visit was from a different trailhead and ranged from 5 to 8 days. Visits were initially planned to observe changes in area from previous 1970s to 1990s hikes after fires, but project evolved into hiking most of the wilderness trails in range country.
The 2004 Willow Fire (and some subsequent fire) has greatly changed the wilderness, killing most large conifers, stimulating new vegetative undergrowth, and causing erosion; factors that continue to impact trails and create difficult hiking in many areas.
Mazatzal is largest and oldest national forest wilderness in Arizona—classified Primitive Area in 1938 and named wilderness in 1964. The 250,000-acre wilderness has 240 miles of trails, many from an earlier ranching era, now deteriorating along with historic corrals, spring developments, and fences. We only saw cattle or signs of grazing on north and south ends.
Mazatzal rivals the nearby and heavily visited Superstition Wilderness for desert beauty and rugged canyons with riparian oasis. However, solitude abounds except where the Arizona Trail (AZT) traverses wilderness along the Mazatzal Divide.
Trails are mostly poor since our visits decades earlier, except for AZT and a few eastside access trails. GPS and advanced route-finding skills are needed to follow faint trails that fade and reappear. This wilderness exemplifies what we call "solitude-trails-inverse"—solitude is high where trails are poor and low where trails are good.
Visits totaled 29 days to hike 263 miles at 1.7 mph, with elevation change of 400 feet per mile.
See map below for detailed routes, mileages, elevation changes, water sources, campsites, trailhead locations and photos for each of the 5 visits. (Click on white box in upper right corner to expand map and show legend with NAVIGATION INSTRUCTIONS.)
show more
Favorite Wilderness near Phoenix
Between us we have visited the Mazatzals 12 times—4 before fires removed most of the large conifers and launched erosion cycles that continue to deteriorate trails.
I was first allured to the nearby Mazatzals as a university student spending a semester in Phoenix in 1977. One Saturday morning I drove about an hour up the Carefree Highway (towards Payson) to popular Barnhardt Trailhead and did a quick 20+-mile loop on excellent trails joining others on piney ridge tops escaping Valley heat.
In the 80s we did 2 short backpack trips along the Mazatzal Divide—later to become the Arizona Trail (AZT)— and one hot loop on rough westside trails and the Divide, all during Christmas breaks and visits to family in the Southwest from other places we lived. A quick visit and day hike in 2011 was impacted by fire damage (see below).
In 2016 after moving back to the West, a Phoenix winter residence offered proximity to the Mazatzals and its 240 miles of trails. In several visits 2017-2019 (detailed on map below) we found historic structures, springs, pine groves, looming red rock mesas and solitude on western rangelands above the Verde River. Hundreds visit the Mazatzal Crest via the volunteer- maintained AZT and trailheads from Highway 87, but a large system of westside legacy trails is rarely visited and gradually being lost to post-fire erosion, vegetation growth and lack of maintenance.
Fire Effects: Lost Trails, Thick Regrowth
In June 2004 the lightning-started Willow Fire burned 119,500 acres, came within two miles of Payson, threatened power lines, and temporarily closed Highway 87. On a short visit from Phoenix in June 2011, we tried to repeat my 1977 loop but found eroded trails, heavy brush, and washed out drainages. We saw no one on hot "moonscape" with a few remnant trees.
In May 2012 the Sunflower Fire started by a camper firing an incendiary round burned 17,000 acres on south end and into the old burn. Our 2016 one-way hike via Deer Creek (off Highway 87), AZT and City Creek trails encountered much fire damage. We hiked newly cairned and brushed path on creek to the wilderness boundary, but then found that washouts, drop-offs, thick vegetation, and poorly placed cairns took an extra day to navigate. Even the AZT was brushy and washed out in sections (although later brushed out by volunteers).
Westside Explorations
Most recent trips explored the vast network of westside trails developed and maintained in an earlier grazing era. In March 2017 David did a solo hike to retrace our 1980 westside loop, returning on the AZT. After a wet year he found spring boxes brimming, creeks running, and walls of flowers, although trails were severely damaged by fire and not maintained. The Upper Willow Trail to The Park was virtually nonexistent under down logs and brush.
In April 2017 we took brief "consolation trip" for Cindy, who missed westside loop due to broken hand. Loop from City Creek Trailhead included two-night stay at LF Ranch on East Fork Verde, day hike north on AZT and loop back on AZT. LF Ranch described as a hiker's highlight in 2014 now is closed to hikers.
Since GPS track was lost for westside loop, we repeated it in much dryer 2018 (this trip is shown on the map; 2017 trips were not). We met two preseason hunters camped a couple miles beyond Squaw Flat—the only people we've ever seen in this area. Trip included rough, rocky descents and lots of trail-finding, but we were enchanted by abundant water, trees, and remnants of old corrals/ pastures at Deadman Creek and Wet Bottom.
In January 2019, we did two loop trips from the Verde River (from Horseshoe Reservoir and historic Sheep Bridge) passing through rangeland mostly recovered from fire. Ranching history was evident in old fences and structures such as Club Cabin ruins. Trips were enhanced by abundant water, lush grass, and early spring flowers from wet winter. Some trail sections were difficult to find but overall going was pretty good.
Last Late Spring Loop: Hot, Lost Trails, No Water
Our last westside visit in April 2019 encountered a very different place—and nearly ended in disaster thanks to dry spring (after wet winter) and trails hidden by dried invasive grass. After a reasonable, if rocky, descent from Twin Butte Trailhead near Strawberry to the Verde on old road, we found ourselves off trail as much as on from the river until we met the AZT four days later (a day later than planned).
We couldn't find trail cairns in high grass and had to follow GPS track (based on USGS topographic maps which often deviated from actual trail.) Other than first creek just before the Verde, all tributaries were dry; we had to drop to the river for water. It was also hot.
After riparian mazes on the Verde and burr-laden grass on Highwater Trail, the worst trip segment was the obscure Wet Bottom Trail winding up ridges. A sign said, "Bull Spring 8 miles" (but we went 12 miles according to GPS). Large cairns marked trail at first; but we lost it in the first flat. GPS eventually followed an old cairned route that was slow going on thin tread with steep up and downs.
Near day's end, we were still miles from Bull Spring and out of water—a surprise after previous wet hikes. David cut off prickly pear cactus pads, peeled and clipped thorns (with trail-clearing clippers) so we could suck on pulp. This left a sweet taste in the mouth and did not cure dryness. (After actual cactus fruit, prickly pear and the fishhook barrel cactus are reported as safest cacti for emergency hydration. However, this desert survival expert cautions against using any cacti.)
I rested while David went down the trail a quarter mile and dropped down the next intermittent stream, a tributary to Canyon Creek (the lower end was dry when we crossed it two days before). About an hour later he came back with two full water bottles. Revived, I followed him down to the drainage and two beautiful pools.
We camped on far side of canyon in waist high grass. The next day we mostly followed cairns up a rocky ridge along multiple cow trails (first sign of cattle we had seen), past trampled mud around a stock tank and into a badly burned drainage. We bushwhacked up the far side through manzanita—and met old road into heavily burned Bull Canyon. Bull Trap Spring flowed below an old ranch "line shack" in big oaks spared from the burn; Bull Spring box on up the trail was full.
The road clawed up out of the canyon, mellowed around side canyons and then gained a brushy ridge where we viewed AZT descending from the high divide in lazy switchbacks. No more trail finding.
Next day we made the long climb from East Verde to our vehicle on hot and rocky Saddle Ridge (AZT)—a trail we first hiked in 1981 (I don't think I cared for it then, either). But we had ample water, first from the East Verde and then from a long cool-off stop at White Rock Spring. For the first time in three years hiking the Mazatzals, we had the AZT all to ourselves. No thru-hikers. Perhaps too sensible to hike in late April.
Mazatzals Recap
The Mazatzal Wilderness remains an alluring land of mesas, springs, and history so close to Phoenix. Solitude awaits those who venture off the Arizona Trail (AZT) but go early in the year (January-March), choose a wet year when springs are running, take a GPS, expect trail-finding and do a little advance research. Visits map below if enlarged shows trailheads and road access. Some westside trailheads require long drives, sometimes on backroads. Below our map, LINKS offers some planning help but only one blogger we found has attempted all the Mazatzal trails. You can contact us for more trip planning advice.
show less
Google Map
(Click upper-right box above map to "view larger map" and see legend including NAVIGATION INSTRUCTIONS; expand/contract legend by clicking right arrow down/up.)