Orthographic Effect Chills Family Backpack Trip
It was the first time we had hiking guests, and we wanted it to be perfect.
My younger sister, Chris, and brother-in-law, David R, were active hikers and cyclists but this was their first backpack trip. Cousin Mike was an old hand but claimed marginal fitness.
A ridge trip along the crest of Miller Peak Wilderness near Sierra Vista seemed like a good "starter hike." Using a "car switch" we would follow the well-maintained Arizona Trail (AZT) one way from near the United States–Mexico border, camp near a spring on a beautiful piney ridge, and hike out to famous Ramsey Canyon Preserve (Ramsey).
We did a checkout hike to find water and a campsite, and picked a sunny period between fall storms for our trip. We got advance permission to leave a vehicle at Ramsey and one at Montezuma Pass.
At Ramsey, we all piled into Mike's pickup for the winding drive to Montezuma Pass, a giant parking lot with viewing area, interpretive signs, U.S. Border Patrol surveillance equipment toward the Mexican border and a large border fence stretching miles below us.
After posing for group photos at the trailhead sign, we started the steady climb up the crest in warm sun and cold wind towards a cloud-shrouded Miller Peak.
I didn't realize the cloudy peak was a sign of things to come.
It rained the week before our late October backpack trip. Grey clouds lingered over the Huachucas Sunday evening when we pulled into Sierra Vista—although the forecast for the week ahead was partly sunny. Monday morning was sunny but peaks were cloaked in foggy clouds. By the time we dropped off a vehicle and wound our way to the pass, it was sunny and cool.
Fog had burned off Miller Peak when we reached the summit. Everyone managed the stiff 8-mile first day that averaged over 600 feet elevation change per mile—mostly climbing; and a descent through thick raspberry.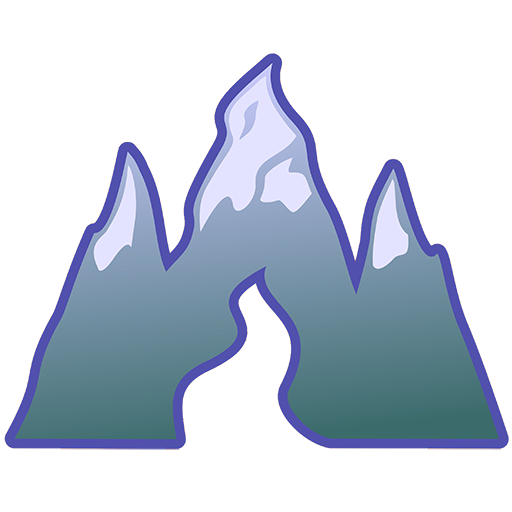 Miller Peak Wilderness revisited in October 2015 in a one-way trip from Montezuma Pass to Ramsey Canyon Preserve. We carefully planned and scouted for water and campsites prior to trip.
Our first trip in 1975 consisted of a hike on the Crest Trail from Montezuma Pass to Miller Peak and back; we have memories of an evening start, roaming Border Patrol vehicles and camping on the trail as the only flat area. In 1992, Cindy hiked from Ramsey Canyon to Miller Peak, an easy 17-mile loop on excellent trails.
2011 Monument, 1988 Peak, and other Fires have burned much of the old-growth mixed-conifer forest—an appealing ecosystem distinctive of southern Arizona's "sky island" mountains—leaving only remnants; fires also stimulated thorny vegetation like raspberry and exacerbated postfire flooding in steep canyons below. Only Ramsey Canyon was intact and reminiscent of our earlier visits. And its trail has steep eroded sections, perhaps result of the fire (see KMZ download for more fire detail).
Arizona Trail (AZT) along the crest is well maintained and anchors the wilderness trail system; despite postfire effects all trails that we hiked (on map) were passable, but erosion had taken its toll on steep sections.
Parking for our one-way trip required advance notifications at Montezuma Pass (Coronado National Memorial) and arrangements with Ramsey Canyon Preserve (The Nature Conservancy). See link on parking below.
Undocumented immigrants reported on Crest Trail and side routes, but we saw none nor other hikers until heavily used trails near Ramsey Canyon. Border Patrol very evident at Montezuma Pass.
Visit statistics (including checkout hike): 5 days, 38 miles and 675 feet per mile average elevation change.
See map below for detailed daily routes, mileages, elevation changes, and photos.
show more
By late afternoon we were nestled into camp on the piney ridge. With two stoves (Mike's old ground-level Simmerlite boiled water in wind much faster than my finicky Dragonfly), we had spaghetti and cheesecake made in short order. Sunset glowed red on clouds. By 7 pm we four were in tents and Mike in his bivouac bag. About midnight I heard the sound of rain. Yikes!
In early morning I poked my head out and saw misty fog. David R was up, shivering in his poncho. He and Chris hadn't slept much due to constant winds and persistent tree rain on the ridge. He took a walk to warm up and discovered calmer conditions and no fog a quarter mile below Bathtub Spring down Miller Canyon. We agreed to move camp below the fog belt for the next night (since we planned two nights near Bathtub Spring).
We all hiked the burned, brushy contour trail around to Carr Peak; the spur to the peak was better than the main trail. Mike, David and I dropped into Carr Canyon for a long day hike; Chris and David R decided to explore Miller Canyon. David R later reported his hiking poles came in handy, preventing a fall from the steep, narrow trail.
The day hike trio soon found nicer weather for long switchbacks into the thrice-burned canyon, barren and rocky except for a few aspen and some tall pine groves that nicely survived the fires. We met a hiker headed for Carr Peak in shorts (brrr!) and later a family with a dog on the contour trail that descended into upper Ramsey Canyon. That trail offered views of a spectacular white rock canyon below us decorated in yellow aspen and red maple. Babying my arthritic knees, I trailed far behind David the scientist and Mike the veterinarian, walking briskly and chatting about area natural features. Across the canyon soared the grey/white limestone face of Ramsey Peak. David suggested we climb it the next day. We found a lovely site for the next night's camp at the confluence of Pat Scott, Wisconsin, and Ramsey Canyons, nestled among old-growth conifer and hardwood trees.
After a steep climb up Hamburg Trail, we followed the Crest Trail back to Bathtub Spring. On top, fog had cleared but it was quite windy. Chris and David R had moved their tent down the canyon and were in it for a catnap. They came out for dinner.
The new campsite was quieter but still soggy, and Chris found hail around their tent fly the next morning. We hiked the crest on a cool cloud-sun day, noting some impressive piles of bear scat; then Chris and David R descended the Pat Scott Trail to the campsite we had found the previous day, while Mike, David and I hiked on towards Ramsey Peak. Crest Trail was rough and eroded, probably from the 2014 Brown Fire near Fort Huachuca. After a gate we followed a route— possibly a fire line (cleared path to slow fire or start a backfire)—up a rocky ridge. At 3 pm, still a half mile from the peak, we turned back.
After some new switchbacks into Pat Scott Canyon, the old trail along the creek was steep and slidy but crossings were good. (I later learned that David R had added large rocks at crossings.) The creek offered falls, fountains, pour-offs, deep pools and green mossy grottoes. "Like a fairyland," Chris said. Further down we passed the collapsed Hamburg Mine and a dry creek bed filled with boulders, results of a 1983 fire followed by a flash flood. At the bottom was old-growth forest with big logs for sitting. Later in the evening, we enjoyed a roaring fire and a Pad Thai meal provided by Chris and David R. No wind or fog.
As we dropped down Ramsey Canyon the next morning, we soon met hikers out quite early, perhaps from Ramsey Canyon Inn. The preserve, owned by The Nature Conservancy and known for hummingbirds and butterflies, is a popular day trip. We drove out of the canyon in bright sunshine, but clouds lingered on the peaks. Cloud/fog also cloaked the Santa Rita, Rincon and Santa Catalina Mountains—as it turns out, mountains form clouds (good content but excuse ads).
A few lessons learned from newbie backpackers Chris and David R: a) hiking in sky-island terrain necessitates extra weight (e.g., water/windproof jackets) for cold/rainy conditions, b) hiking poles aren't just for older folks as they can stop you from sliding down a precipitous ridge if your dollar-store poncho suddenly fills from a gust of wind, and c) earplugs can be your best friend if you pitch camp just below a mountain crest with howling wind. Their equipment—light tent and rented Deuter backpacks—served them just fine. However, they report a preference for car camping with their heavy, roomy Coleman tent and air mattresses—they haven't been backpacking since.
show less
Google Map
(Click upper-right box above map to "view larger map" and see legend including NAVIGATION INSTRUCTIONS; expand/contract legend by clicking right arrow down/up.)