Backside Wrightson: Scenery and Solitude
In January 2018, we visited Mount Wrightson Wilderness—designated in 1985 with 25,260-acres of soaring peaks, deep canyons, grasslands, and dozens of trails. From Cave Creek we took the Arizona Trail (AZT) south, swung up Temporal Gulch to a saddle west of Wrightson, dropped into Madera Canyon and back up around the north side of the peak, along ridges and out Sawmill Canyon trail/road for a four-day, 46-mile trip.
We had some history with Mt. Wrightson. Cindy first hiked it in 1973—her first backpacking trip. A newbie hiker with an army-surplus backpack and wearing blue jeans, she kept up with the hike leaders to camp at Florida Spring. The next morning, she rose in the dark, enjoyed sunrise on the beautiful Crest Trail, and beat the rest of the group to Mt. Wrightson by an hour.
The 9,453-foot peak provided a panoramic view of Southern Arizona "sky islands": Santa Catalinas, Rincons, Huachucas, and Chiricahuas. During her University of Arizona years, Cindy would hike them all.
Yet one more Mt. Wrightson hike that same year, a day hike up the northside from popular Madera Canyon on the short steep Old Baldy Trail to Baldy Saddle and on to the peak. A longer return on "Super Trail" a gentle contour through old-growth mixed conifer forest.
The next year Cindy repeated the Florida Canyon backpack on a foggy day with a friend—now husband and hiking buddy David. This time the view from Wrightson was obscured by clouds.
In 2013 we revisited Florida Canyon. However, the Florida Fire of 2005 consumed mixed-conifer forest and most of the ponderosa pine—once a highlight of this hike winding to the top of a Sky Island. The "mellow" Crest Trail we remembered was eroded and rocky. Florida Spring was gone; but young pine trees were reclaiming the area after fire. We met many day hikers on the peak, up from Madera Canyon. Some things had not changed.
The 2018 trip was the most extensive visit to Mt. Wrightson—hiking most of the trails in the wilderness except Agua Caliente on west side and, interestingly, Florida Canyon.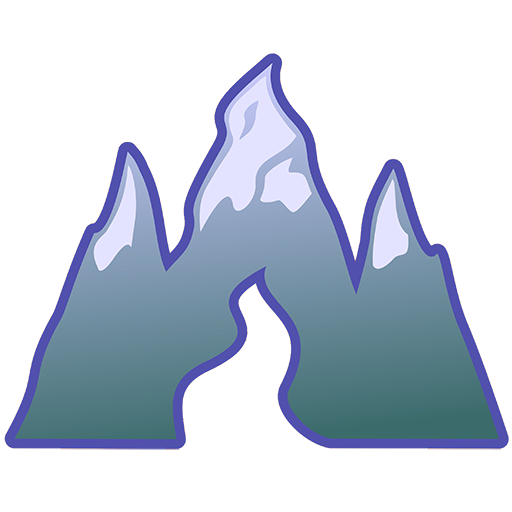 Mount Wrightson Wilderness includes 25,000 acres in the Santa Rita Mountains. Geographically, the wilderness looks like a "spider" centered around 9,500-foot Mount Wrightson that rises 7,000 feet above valley floor and is quite visible throughout southern Arizona. The "spider" shape excluded valleys and a ridge for an observatory, summer homes, and cattle grazing.
Human history dates back about 2000 years ago with Hohokam culture, descendants of today's O'odham cultures—Ahimel (river) and Tohono (desert). The late 1600s marked arrival of first missionary with cattle; sheep and miners arrived in mid-1800s. Popular Madera Canyon—a northwest "spider" exclusion—is a Spanish name meaning lumber or wood, thus completing modern suite of resource extraction from area.
This wilderness is special as it marks our first backpack together in 1974. It was a plan B for Cindy who missed a ride to a long-weekend college-group Mazatzal Wilderness hike; she then took David up on casual offer of shorter trip he made earlier during weekly hiking club meeting.
Fire has greatly changed much of this wilderness forest from what we remember. In 2005 the 23,000-acre Florida Fire burned most of it. Only Temporal Gulch and Madera Canyon areas of this trip avoided burn scar. However, trails have been restored fairly well, and some trees have reestablished.
Visitor use is heavy for day hiking but not so for backpacking—particularly in winter. This trip aimed to loop the wilderness in a 4-day backpack by taking advantage of obscure trails and the Arizona Trail on east side of wilderness.
Visit statistics: 4 days, 46 miles, at 1.8 mph, and 475 feet per mile of average elevation change.
Go to map below for more information on trailheads, GPS routes, mileages, elevation changes, and photos. (Click on white box in upper right corner to expand map and show legend with NAVIGATION INSTRUCTIONS.)
show more
Looping Around to Wrightson: Water, Woods, and Views
Water was our first surprise. With Arizona in a dry cycle and one small storm since September, we had filled two Platypus (folding plastic) water bags and other bottles for two-gallon capacity in case of dry camp. But every spring was running except for frozen ones on north slopes.
Then, stunning views. AZT follows an old ditch constructed to carry water from Bear Spring to a tunnel into Gardner Canyon for mining; across the canyon towered golden green limestone pillars. After crossing the Bear Spring rivulet in oak woods, the trail raced up to a ridge with views of soaring Mt. Wrightson and Josephine Peak.
From Walker Basin mining area, we slid down a steep road slippery from ATVs on dry soil. Copious cow pies on the roadside and in Temporal Gulch indicated unmanaged grazing. Lower gulch was gold and red rock.
We followed Temporal Gulch Trail, a rough trail half-mile upstream, climbed a side canyon to a piney ridge, and kicked away a few dozen cow pies for camp. Nice sunset, rowdy morning wind.
Next day, the route through narrows became needle carpet trail through pines. Leaving the gulch, it contoured along oak-brush slopes of Mt. Wrightson rounding many side canyons. This well-designed old trail had not been cleared in years; hand clippers helped. We filtered water at lovely McBeth Spring in a ponderosa nook and rounded on to Josephine Saddle.
Old Baldy and the Super Trail from Madera Canyon intersected here. Mt. Baldy was renamed Wrightson for a miner killed by Apaches in 1865. Old Baldy Trail, built in 1928, climbs 4,345 feet in 5.4 miles. The Forest Service later built the 8.1-mile Super Trail with long switchbacks and a contour around Wrightson. We would camp at Josephine, hike west to Agua Caliente saddle and descend to Madera on Vault Mine Trail.
It was only 4 p.m. I suggested we climb Mt. Wrightson. Old Baldy Trail was a pleasant surprise as it traversed unburned west slope. But the slow, steep ascent gained moonscape Baldy Saddle just before sundown, where gale winds and encroaching darkness discouraged a peak ascent. We headed down the Super Trail for a contour to camp. Not the mellow "super trail" I remembered. Burned in Florida Fire, the once pine-carpeted trail was treeless, rocky, and washed out, barren on top and brushy below. North slope was snowy and tramped into ice by hikers. Wind blew cruelly. Some visual joys on this death march: sunset colors and lights of Patagonia below, bright blaze of Nogales and more-distant towns.
We rejoined our packs four miles and two hours later. After dinner, David passed by, tripped on my foot, caught, and broke the stove cable. Last hot meal.
Crowds from Madera
Voices at 7 a.m.: first day hikers. We heard/met two more pairs as we turned off on Agua Caliente Trail to round Jack Mountain. We passed a route that led to Mt. Hopkins (site of Fred Whipple Observatory), got to Agua Caliente saddle, and turned back, to my disappointment.
I would have liked to visit the observatory and hike the west end of the wilderness on Agua Caliente, but we had not budgeted any more time. Instead, we dropped two miles on Vault Mine Trail into upper Madera Canyon. The trail was steep but wooded and not too slick. Nice pools in the canyon. We met a young family hiking up.
Probably 40 vehicles at Madera Canyon trailhead—maybe 70 percent out-of-state. Seniors and young families. October-April use is mix of out-of-state visitors and snowbird retirees from Green Valley (reports Nogales Ranger District). Even on a weekday, Wrightson drew crowds.
We hiked down the road and David got water from Madera Creek. A turnoff towards Kent Springs Cabin (for rent) restored solitude. Graded road to the modest cabin, then steep 'spring road' carrying pipe from top. We crossed a stream produced by a spring near the Super Trail above us, and the brimming Sylvester Spring box. The Kent Springs box on shady north slope was frozen, but David found water in the creek bed.
The road ended and a trail up from Bog Springs headed up the mountain. We met a lightly clad day hiker up from Bog with her dog, finishing her loop back down the steep road in the cold canyon. We took trail up to a ponderosa grove on the edge of Florida Fire wasteland. A few survivor pines roared in gusty ridge winds above our tent. Fiery red sunset outlined lights of the Mt. Hopkins observatory and golden glow of Green Valley. We dined on Cliff bars.
Hiking northeast through the burn
Next morning, we had decent trail after circumventing large, downed logs. It contoured through grassy slopes and a few remnant pines in chilly morning shade to a sunny saddle. We made a cold descent through burned basin to frozen Armor Spring. We soon rejoined the Crest Trail, with new downed logs, icy stretches, and no trail work since the fire. (A Forest Service trail crew was scheduled to work on it in March 2018 so it may be improved now).
From Florida Saddle, Sawmill Trail climbed a peak then dropped down into more burn. Gentle broad switchbacks were cloaked in post-fire sharp needle gray thorn and new growth pine.
The last drop to Sawmill Spring was better trail but steep and tough on knees. David filled up at the spring box. We climbed onto a sunny ridge for a late cold breakfast of oatmeal, coffee, and chocolate. Not bad with dry peanut butter, blueberries, and nuts. The trail on down was good.
We soon met two exuberant day-hikers from Tucson with two small dogs. After a lovely amble down pine and oak in Sawmill Canyon, our trail left the drainage and wandered down a dry hillside to Aliso Spring in shady forest.
The day hikers had each driven a jeep from Tucson. Their vehicles passed us, clawing up the steep grade out of Aliso drainage. Unlike them, I found no joy in the rocky roller coaster track.
We finally crossed Cave Creek and reached an oak-forested flat where our vehicle awaited. Only 10-mile day but my knees attested to elevation change: 1,250 feet up and 3,950 feet down or 525 feet average elevation change per mile.
Would we do it again? Maybe out Agua Caliente to see the western end of the wilderness or perhaps try climb up Cave Creek. But no more jeep roads!
show less
Google Map
(Click upper-right box above map to "view larger map" and see legend including NAVIGATION INSTRUCTIONS; expand/contract legend by clicking right arrow down/up.)