Vast "Secret" Wilderness on the Arizona-Mexico Border
The casual visitor to Organ Pipe Cactus National Monument would never know 94% is wilderness. Visitors find the usual National Park Service (NPS) facilities: visitor center, campground, a few hiking trails (old mining roads near the campground) and two scenic drives (exempted "cherry stem" roads through wilderness). The area is a transit corridor for migrants and a few drug-runners, so the Border Patrol is a big player. The monument was closed for 11 years after an NPS law enforcement officer was shot pursuing drug cartel members who had fled across the border.
Since the monument reopened in 2014, emphasis has been to "welcome visitors back to their park," according to the friendly visitor center receptionist. Any plans for more trails? She hoped a new superintendent might emphasize this. In the meantime, the monument offers a few disparate "backcountry camping zones" hikers can use with a permit. The largest blocks west of the monument road are roadless, waterless and trailless, offering hiking on desert flats punctuated by washes and low mountains.
We created a "wilderness loop" that included plenty of "non-wilderness" hiking by using monument roads. We left a water drop in Alamo Canyon and planned to get some water from pools in Bull Pasture area—rather than pack three days' supply (more than 8 gallons). However receptionist had warned that either Border Patrol or NPS agents might confiscate it. If that happened, we'd hitchhike back or beg water from car campers at Alamo.
We left the visitor center with backcountry permits for two nights and plans/hopes to camp third night in self-pay Alamo. Luckily for us, the nine-mile hike on road was on a cool, overcast afternoon; welcome for carrying extra water.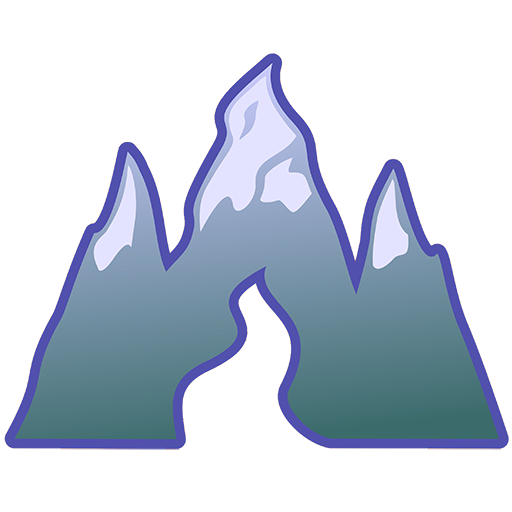 Organ Pipe Cactus Wilderness designated in 1978, now includes about 312,600 acres in southwestern Arizona bordering Mexico. This area includes about 90% of the large multi-spined organ pipe cactus' range in the U.S. The wilderness is also a National Monument and included in United Nations World Network of Biosphere Reserves. A rich history of indigenous peoples dates back at least 1600 years to Hohokam culture; white settler cattle ranching and mining effects persist.
Today wilderness is dominated by Mexico immigrant border-crossing concerns, and much is restricted from backcountry camping. Furthermore, backpacking is difficult because of no reliable water sources and few maintained trails.
Our interest was the challenge of devising a backpack in Arizona's third-largest wilderness. We selected the west-central side of wilderness to utilize the few existing trails, camp within designated areas, facilitate a water drop, utilize a seasonal water source, and climb Ajo Peak—highest point in wilderness; but we had to hike considerable road open to motor vehicles.
Visit statistics: for 4-day backpack included 48 miles, at 2.2 mph, and 275 feet per mile average elevation change.
Go to map below for more information on trailheads, GPS routes, mileages, elevation changes, and photos. (Click on white box in upper right corner to expand map and show legend with NAVIGATION INSTRUCTIONS.)
show more
All afternoon we trudged towards dark Diablo and the soaring, golden Ajo mountains to Bull Pasture trailhead: shaded picnic area, parking and a toilet, all exempted from wilderness around us.
Before setting up camp, we checked out the Estes trail to see if there was in fact water in Bull Pasture canyon as the Park Service warns of no reliable water. Yes, there were some pools.
Our camp was down Estes canyon below the road in soft sand in the wash. Evening breeze brought a faint aroma of a stable. Eventually we realized the source: the "wilderness toilet" at the trailhead!
The next day we took shortest trail to Bull Pasture and were pleased to find fair trail beyond terminus of maintained trail, contouring around the basin, switch-backing steeply beside the canyon, and climbing to the ridge of Ajo Peak. Much was mellow and well-marked by cairns although the switchbacks were eroded and slippery. The rough hike to Ajo took four hours and confirmed that the ragged knife-edge ridgeline would be a bad route for backpacking.
We had originally planned to follow the ridge to Alamo Canyon but found no reports of anyone doing this successfully. Further, the monument relief model at the visitor center showed steep drop-offs on the ridge so we just did out and back to the peak.
Nearing Ajo Peak, we saw another wilderness exemption: NPS and Border Patrol had built a radio tower and solar panels perched on a cliff, probably using helicopter. On the official peak (a few yards away) a hiker had supplied a new 2018 notebook "register" to replace torn sheets of a NPS register that had not been collected for many years. From signatures we concluded that 1-2 people a week climb Ajo Peak during high use season October through March.
On return, we dropped into the drainage to seek water. David filtered a day's water at a small pool; I clambered on down the washes and found the spring; a large beautiful pond below a 20-foot red cliff. From wildlife tracks it might be accessible from the bottom.
Coming down we met several day hikers headed for Bull Pasture. Locating our hidden packs, we found a National Park Service law enforcement officer card. Someone had gone to some trouble to find the hidden packs, maybe with a dog. Were we in trouble?
A call to the visitor center indicated we were not; an officer was concerned about abandoned packs. We camped a distance off the road below Boulder Canyon.
The next morning dawned with uncertainty. The Ajo hike had confirmed that we would hike along the foot of the mountains rather than traverse the ridge. But if vigilant law enforcement officers found hidden backpacks, would they also find and take our water at Alamo Canyon?
I was on the road by 7:15 on a clear, chilly morning. At the Arch Canyon picnic site, we dumped our trash in the canister—one benefit of facilities "in wilderness." Then we left the loop road and struck off across the desert, led by David's GPS. We negotiated our way around cacti and palo verde, crossing several washes (the hardest part) and about four miles and three hours later, crossed Alamo Wash. Now the moment of truth. Would David find our water cache?
Yes! He emerged with two full water jugs. At same time an older couple came up the road. They came to Alamo to hike but their jeep broke down. No cell phone service. We couldn't help much, being 14 miles from our own vehicle! A young camper drove them back to the main campground to their RV.
We stopped at a picnic table for a late breakfast with our new water stores. A camper offered coffee. The fellow with the broken-down jeep offered us his water supplies since day hike plans were defunct. Plan B of begging water might have worked!
At the time we refused the extra water, assuming we had enough for dinner, breakfast and hiking out. As it turned out, we were wrong.
Since it was only midday, we took a brief hike up Alamo Canyon before heading down to an old county road closed to vehicles, planning to camp between the county route and main highway.
The three road miles went well as a cool breeze wafted from the north, with gleaming white hills of old tailings from the defunct Ajo copper mine, 30 miles distant. Then we turned due south on the old county road, last leg of our hike and right into afternoon sun.
Hot, wearing, 83 degrees (I found out later) in January! I pulled my visor over my eyes against the solar assault and soldered on. We stopped often for drinking water.
We started seeing signs of other hikers: migrants headed north, leaving plastic bottles, a serape (wool blanket) and even clothing on the roadway. Periodic all-terrain-vehicle tracks probably indicated Border Patrol traffic.
David suggested we find a campsite far from the roadway and any moonlit activities. We skipped cooking. In the heat we drank much more water than previous days and needed to conserve for the last five miles.
Next morning approaching the Ajo Loop Drive, we saw a ragged flag and a bright blue tank just off the route.
Potable water! We filled up with two liters for our last few miles.
Back at the visitor center, we learned that the Humane Borders non-government-organization maintains a network of 20 tanks in Organ Pipe, hoping to prevent deaths of migrants crossing inhospitable desert. Yes, NPS permits it; and visitors may use the water too.
For hikers, this water information would be invaluable; or better yet, NPS could put out a few water tanks itself to facilitate backpacking in this amazing Sonoran desert wilderness. However, wilderness backpacking on this national monument is, at best, an afterthought.
show less
Google Map
(Click upper-right box above map to "view larger map" and see legend including NAVIGATION INSTRUCTIONS; expand/contract legend by clicking right arrow down/up.)