Surprised by Crowds in Our Special Place
The first surprise came after we crawled over a precarious pass above Bighorn Basin: down at Walker Lake, midweek campers occupied every lake site. Entering the weekend we met dozens of backpackers in or en route to lake basins in the Cecil D. Andrus-White Clouds Wilderness in central Idaho.
Then we met a confused couple who passed our camp asking if they were on trail (they were). They were doing "White Cloud Peaks Loop" without a map.
Next we saw couple with chubby dog, having just clambered up Devil's Staircase scree chimney in running shoes to do 30-mile "Loop" running trails back to Fourth of July starting point.
We also met or saw many others near Windy Devil Pass where visible trail from the lake basin ends. Most were doing the Loop, and some were visiting beautiful Quiet Lakes Basin bordered by Patterson, Castle, and Merriam Peaks.
Last straw was being passed by a family of four with dog who ignored the Devil's Staircase "switchbacks" and bounced straight down scree to Born Lakes (we pulled over to the side and waited, not wanting to dislodge a deadly boulder). They said they had come from Bighorn Basin.
We figured they probably did part of our loop backward, from Fourth of July Lake to Born Lakes, down Warm Springs Trail and up Iron Basin over small pass to Bighorn, then over goat path into Big Boulder Basin, around on trail or over ridge route to Boulder Chain lakes, then over Windy Devil to overtake us.
Since wilderness designation, White Clouds are no longer a local secret.
White Clouds: David's Private Idaho
David, who grew up on a farm near Jerome in 1960s, two hours south of central Idaho mountains, fished and hiked in the White Clouds as a teen. On first visit with brother and friend, they tried to hike to a lake basin but got lost trying to follow ridges with only planimetric national forest map. Next they clambered upstream Champion Creek to Lower Champion Lake for fishing. About halfway up they were surprised to find a trail—more circuitous but much faster!
David then realized the dashed lines on the map were "trails" which provided easier access into the vast backcounty and lake basins. He spent many hours studying maps for White Clouds trails to hike someday.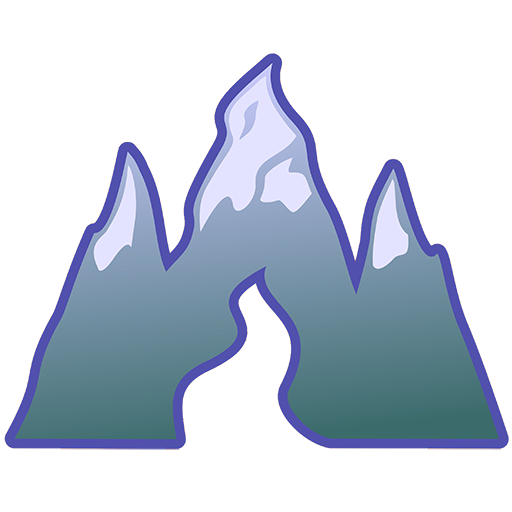 Cecil D. Andrus-White Clouds Wilderness was designated in 2015. These mountains were David's favorite since he first fished alpine lakes here as a teen in 1960s. This 90,000-acre wilderness is hidden behind other ranges in the Sawtooth National Recreation Area (SNRA), created in 1972 partly to protect White Clouds from proposed open pit molybdenum mine at foot of iconic Castle Peak. The issue sparked David's concern and led to his career in natural resources.
Unlike the Sawtooths that loom in stark view from all roads throughout Stanley Basin, the White Clouds peaks and ridges are blocked from highway view by lower forested mountains. Wilderness designation put this once desolate area on the radar for many more visitors. Minimal trail system has growing network of skittery human-made routes (social trails). (Interestingly, a 2023 White Clouds visit [on map below] just outside the wilderness—possibly excluded because of private-land mining claims—included solitude, good fishing, and goat sightings as in days past.)
The 2017 and 2019 visits, backpacks 9 and 10 of trips in every decade over past 50 years—our longest timeframe for visiting any wilderness. These trips (and a part of our 2016 Central Idaho Trek) GPS mapped almost every trail to all major lake basins.
Changes we've seen include degraded pass trails (now omitted from maps), 2019 avalanche debris covering some trails (perhaps temporary), and on some segments, even trail improvement, also, impacts of 2005 Valley Road Fire (mostly outside wilderness), recent whitebark pine mortality which added more white snags since last 1930s outbreak, and apparent decline in lake fishing success. We used to see mountain goats closer to trails but still saw them and bighorn sheep from a distance.
Visit statistics (of 2017 & 2019 trips combined): 15 days, 121 miles at an average of 1.6 miles per hour, and 475 feet per mile average elevation change.
Go to map below for more information on trailheads, daily routes, mileages, elevation changes, and photos. Note a 2023 revisit to David's first alpine lake experience outside wilderness was added to map. (Click on white box in upper-right corner to expand map and show legend with NAVIGATION INSTRUCTIONS.)
show more
His fishing standard was Lower Champion Lake, remote and rarely visited in the 1960s, with large fish that readily bit within a few casts on a Krocodile Spoon.
In 1975, David thru-hiked with his dog across the White Clouds, crossed the Sawtooth Valley, and then traversed the Sawtooths (he invited me but I refused). A brother dropped him off at Slate Creek Trailhead; he hiked to O'Calkens Lake, up Bighorn Basin, and over a pass below D. O. Lee Peak. He recalls trail all the way. He dropped down Big Boulder Basin, then passed Castle Peak and Champion Lakes down to Sawtooth Valley. He saw no one until he hitched a ride on road to Hell Roaring Trailhead into Sawtooth Wilderness to hike to his car parked at Stanley Lake.
In 1981, we repeated some of David's thru-hike in reverse following ridge instead of trails. We climbed by Patterson Peak hiking cross-country to Big Boulder Basin, crossed a pass above O'Calkens Lake, then looped back to Born Lakes. I recall descent to O'Calkens: sliding cautiously down steep scree while David bounded past wearing his backpack, tugging my backpack with one hand, and cradling his aging Brittany Spaniel under his other arm (turned out to be her last hike). I now realize the trail David followed in 1975 was already gone in 1981 and the descent scary. Goats, the main users, rarely "maintain" switchbacks.
In 2016, David and I camped at Upper Champion Lake as part of a circular loop through White Clouds and larger trek through Idaho wilderness from Hailey to Salmon (previously posted as Central Idaho Trek). Much of the basin had burned in the 2005 Valley Road Fire. To David's disappointment, not a single fish bit. (However in 2023, he caught two large fish in Lower Champion Lake—again with the Krocodile Spoon. See 2023 August visit on map below).
2019 Visit: 1975 Repeat
Our 2019 visit to the White Clouds repeated the first two days of David's 1975 trek and last day of 1981 trip. We hiked to O'Calkens Lake on old trail (partly obliterated by two avalanches after a dry winter preceded a heavy February snow all at once). Trail David took in 1975 above O'Calkens through Bighorn Basin was mostly gone—we clambered up goat routes over a pass below D. O. Lee Peak.
That night we joined friends camped at Walker Lake at lower end of Big Boulder Basin (a large group among many others). After a day of hiking back into upper lakes, we continued our loop out of the basin, across Livingston Mill-Castle Divide Trail, up Boulder Chain, over Windy Devil Pass, down Warm Springs Creek Trail, and up Iron Basin back to O'Calkens.
People were the new addition: about 20 midweek at Walker; many peak baggers, anglers, and hikers in upper basins from one of three "social trails" from the lake. (A social trail according to Wikipedia is a path aided by erosion from human or animal traffic…where constructed trails are circuitous or nonexistent. The route above O'Calkens as well as zigzag trail below Devils Staircase were shown as trail on older maps but no longer show on new maps so now fit the "social trails" definition.)
Hiking out of Walker/ Big Boulder Friday morning we met about 40 people coming up. We also met a few backpackers and mountain bikers on Livingston Trail outside wilderness which connects the two basins. Hiking into Boulder Chain, we saw more than 50 people (including large Boy Scout group at Hatchet Lake) hiking or camped on lower lakes; many huddled around fires as light rain had moved in. We camped in solitude at brushy Lodgepole Lake until first "White Clouds Loopers" the next morning. This was the couple doing the "White Cloud Peaks Loop" without a map. (Online one discovers different "Loop" routes from different hikers.)
After descending Windy Devil Pass and passing weekend campers on Born Lakes, we saw no one the rest of our loop. We crossed two more recent avalanche runouts and a hunting camp. No sign for turnoff from Warm Springs to O'Calkens Lake, perhaps burned in the Valley Road Fire we hiked through for several miles. We wandered until we found steep trail switchbacking up.
Near the top, Iron Basin broadened—one end headed west toward a tarn below Watson Peak while our route turned east to the pass above O'Calkens Lake. About 20 bighorn sheep (including several full curl rams) ambled west, walking on a steep-scree slope like sidewalk. We turned east, crossed rolling hills, then descended old trail back to the lake where we skirted yet another avalanche. I wonder if anyone will ever cut out this rarely used old trail.
2017 Visit: Basin & Trail loop, routes rougher than 1981
On first full day of a circuit hike crossing through most of the upper basins in White Clouds, I launched an avalanche on Gunsight Pass—but it was rocks, not snow.
After thrashing up washed out mining road on Livingston Creek, we climbed steep slopes above Crater Lake. Slipping on hard icy snow behind David, I made for the rocks across swale, clambering up small boulders toward a flat above. Then the slope was rolling beneath my feet. I scrambled frantically, pulling myself above the rockslide onto safer ground. After that, our last 40-degree crawl up gravel alongside icy chimney seemed quite reasonable.
The descent to Gunsight Lake was nicer. Other than a fresh hatch of gnats, we had this serene basin all to ourselves while David caught a fish for dinner; Tin Cup Lake over the next rise was equally desolate.
Gunsight was the steepest of eight passes we crossed heading south on first five days of our trek across upper lake basins with only a few trail segments; return only took two days on good trail and jeep road. The route offered solitude—except for day hikers and two groups doing parts of our ambitious route. On trails we saw more people and moved much faster.
We followed some of our 1981 route "backward," climbing from Island Lake (in Boulder Chain) over ridge, dropping into Upper Boulder Chain Lakes and then over Windy Devil to Quiet Lakes Basin. However, we found little of the trail we remembered between the two big basins; we slid our way down a precarious chimney. We also found the ridge route (above Quiet Lake/Four Lakes basins) we'd followed over Patterson in 1981 to be much more precarious; we dropped into Upper Chamberlain instead of crossing the peak.
At a small lake above Upper Chamberlain Lake we rejoined the trail system. We also met a gaggle of girls in shorts and tank tops, music blaring, returning from an unsuccessful attempt to climb Castle Peak. They ran out of time and turned back, intending to clamber back over a ridge (we had just descended) to their camp at Washington Lake. Rain was threatening; hope they made it back okay.
I took evening jaunt around lakes, meeting an angler and a cheery young woman trailed by tired mom and barking dog—they camped across lake from us. Next morning, I saw the angler's tent above Lower Chamberlain, and a large horse camp on the other side.
Later we found an outfitter camp on Little Boulder Creek with canvas tents open, clean, and ready for summer. White Cloud Outfitters owned camp and perhaps packed in the group I saw on Chamberlain Lake. (Forest Service's wilderness plan will allow two camps and five outfitters that predated wilderness designation).
We saw more people: family spotting for mountain goats on Castle Peak, a dad and two sons doing partly trailless loop (we had met them earlier at Quiet Lake), two motorcycles that passed us at creek crossing (non-wilderness trail portions are open to motorcycles). On a rainy evening, we made camp off the trail in a spruce grove near meadow with trickling seep.
On a clear cold morning, I dropped to Big Boulder Creek to meet four backpackers starting up the basin. I welcomed the bridge across the roaring creek. After circling around Livingston Mill—built in 1924 with neat rows of miner cabins for lead-silver-zinc operation up Jim Creek (which became hazardous waste cleanup site), we came to trailhead where 24 vehicles were parked.
We took Railroad Ridge Road past Livingston. Old cars, no one in sight, and buildings and roofs with "TRUMP" painted in large block letters. We skipped the side road through privately owned site and remnants of cleanup. (A friend of ours later interviewed the Livingston Mill owner on a trek and found him quite interesting.)
After steep climb on hot hill above Jim Creek, we took obscure left fork into basin, hearing vehicles above us on main road winding to ridge. We passed the main Livingston Mine and a large dormitory building, then met main road on ridge. No trucks but one motorcyclist. A road left the ridge to switch-back down near Crater Lake. (The roads go to patented mining claims on private land, according to Ed Cannady, former backcountry manager, Sawtooth National Recreation Area). We followed another steep road with downed trees, not shown on our map, that dropped down the ridge and switchbacked into Livingston canyon, completing our circuit. We hiked a mile down, dropped packs at our first camp of the trip, and spent one more night in solitude (out of food except for a few snacks).
(Route up Livingston Creek, trashed by floods some years ago, is an illegal mining road and was never official trail. Although it's legal to hike, Cannady said the Forest Service will never fix it up because basins above are thought to be lambing areas for bighorn sheep.)
Wilderness Designation
The 2015 Idaho Wilderness bill included the Cecil D. Andrus-White Clouds, culminating a 40-year battle to protect them. This began in 1968, when a molybdenum mine was proposed for 11,815-foot Castle Peak. American Smelting and Refining Company (ASARCO) wanted to blast open the peak and create an open pit mine 7000 feet long, 700 feet wide, and 600 feet deep; a 2-mile tailings pond for mine waste with a 400-foot dam in Little Boulder Creek; and a 10-mile haul road to the East Fork Road—a new large high-mountain "lake" with good road access was the consolation offered by ASARCO after ore depleted. The
The General Mining Act of 1872
, as amended, still governs mining on National Forests.
The project was stopped by the Sawtooth National Recreation Area (SNRA) Act of 1972, which allowed mining but not if it might "substantially impair … natural, scenic, historic, pastoral and fish and wildlife values." It also prevented new road construction. Although ASARCO had air-transported some prospecting equipment near Baker Lake (where roads and bridge are still evident [to return from photo, click on text outside image] ), Forest Service had delayed main-access road permitting. SNRA encompassed both Sawtooths and White Clouds but only designated the Sawtooths as wilderness, while White Clouds remained Wilderness Study Area due to mining industry resistance. Wilderness was proposed to Congress in 1983, 1986, and 1993 but not legislated until 2015.
Is wilderness status drawing more White Clouds visitors? I asked SNRA's Ed Cannady about this in 2017 before his 2019 retirement. He said anecdotal evidence shows more people came in 2016 (the Act was passed in late 2015); also record numbers visited Sawtooth Lake, Fourth of July Lake, Railroad Ridge, and other areas around White Clouds in August 2017—but likely more influenced by total solar eclipse viewing potential.
"The (Idaho) wilderness act got a lot of publicity because it was sponsored by a Republican Senator and passed by a Republican Congress," Cannady noted. "I call it the 'new car effect.' A few people will come and check it out, then the new car smell will wear off."
We met a few people from Oregon and Washington scrambling the White Clouds' white-walled splendor but minimal use in the upper trailless basins, and it looked like mostly in-state visitors to lower lakes. Non-wilderness mountain bike and motorcycle use has stayed within bounds (although backcountry cyclists are probably quite disappointed with lost access).
Excellent design of Livingston Mill-Castle Divide Trail has minimized environmental impact on sections outside wilderness. But a spaghetti system of eroded social trails is growing. In response to growing public use for off-trail peak bagging and lake basin hopping, Forest Service could minimize impacts by at least putting cairns on pass routes to channel people (and perhaps wildlife) to a single route.
show less
Google Map
(Click upper-right box above map to "view larger map" and see legend including NAVIGATION INSTRUCTIONS; expand/contract legend by clicking left arrow down/up.)