High Peak Loop Offers Contrasts
The wind howled fierce and cold across Baptie Lake, at 10,000 feet our highest and coldest campsite on a nine-day loop in the Pioneer Mountains (Pioneers).
All day we'd hiked through early winter in September. Chased out of Moose Lake basin by a wild thunderstorm, we camped on Falls Creek in driving rain and woke to a skiff of snow everywhere. After a chilled climb up a sunless north slope, we topped out in Surprise Valley near a small tarn, drying gear in sunshine and boiling breakfast water in the shelter of big rocks.
Above a boggy valley, we climbed switchbacks blasted out of rock to windy 11,000-foot Standhope Pass and descended through giant boulders, some dislodged by recent earthquakes, to Betty Lake (where fish followed lure but would not bite). Over the small pass, Goat Lake was in shadows and so cold the fish weren't moving and our fishing line came back ice-coated.
At Baptie Lake below, I inspected campsites near the lake and on flats above in stunted trees—seeking a site sheltered from wind gusts. Not finding any, we took a big site above the lake with a giant fire circle (ring) and log "benches" as windbreak for my finicky stove.
After dinner, David burned our garbage into a bonfire that devoured partly charred logs in the fire circle—it danced high and wide, but in the strong wind gusts, provided minimal warmth as we also danced at its edge, not daring to come too close to the erratic flames. (Be assured we dumped lots of water on the embers at bedtime and the next morning.)
Just two days earlier we were sweaty hiking the road out of Wildhorse Basin and dusted by passing jeeps, Universal Terrain Vehicles (UTVs), and motorcycles of restless Labor Day refugees from "dispersed camps" on every flat area or spur off the Wildhorse road.
From dusty to snow, solitude to mobs, elk routes to roads—Pioneers offered contrasts.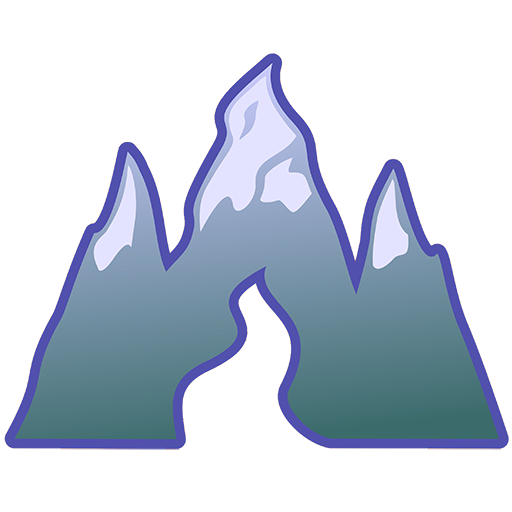 Pioneer Mountains (Pioneers) include a ridgeline of iconic peaks up to 12,000-feet elevation. They are popular for peak-biking, day-hiking and hunting but isolated if half-day or more from main trailheads. Although within Wilderness Study Areas on two national forests, they weren't in the 2015 Boulder-White Clouds wilderness bill.
Minimal fire—only small burns along the Little Wood River—has not greatly impacted the range's groves of Douglas fir and White-bark fir; however, some dead old growth White-bark fir from recent Mountain Pine Beetle activity.
This narrative and map focus on a 2020 high peak loop with brief mention of a 1987 trip and of 2017 failed attempts to cross the Little Wood River. (Successful 2020 crossing through southern part of WSA is posted as the Pioneers-Craters Trek.)
Crossing Little Wood River was too dangerous with high flows in 2017 but no problem with low flows (50 percent of normal) after summer drought in 2020. We used the U.S. Geological Survey real-time gauging station about 20 miles downstream to judge water depth.
The 2020 9-day visit looped around Pioneers' highest peaks, more or less following Standhope Ultra Challenge trail-running route except short-cutting over several trailless passes and following less road for shorter distance.
Visit statistics (for 2020, 2017, & 1987 trips combined): 17 days, 155 miles, and 575 feet per mile average elevation change.
Go to map below for more information on trailheads, daily routes, mileages, elevation changes, and photos. (Click on white box in upper right corner to expand map and show legend with NAVIGATION INSTRUCTIONS.)
show more
Heading north from hot sagebrush country of Southern Idaho, the Pioneers are the first of the seemingly endless rows of peaks and ridges in Central Idaho. Driving up Highway 75, you see a triad of jagged peaks called the Trifecta or Triumvirate: Cobb, Old Hyndman, and 12,000-foot Hyndman Peak. The Pioneer skyline (usually visible from much of the Snake River Plain except during recent 21st century forest-fire smoke) fueled David's alpine dreams as a teenager driving tractors back and forth across fields on the family farm north of Jerome, Idaho.
Returning to Jerome for family visits, we often took a day trip to the Pioneers only 70 miles away. Now living in nearby Hailey (50 miles closer), we often visit their lower reaches in the winter on cross-country skis.
Previous High Peaks Hikes
In 1987, our first Pioneers backpacking trip (mapped below) was delayed by a visit to the ER in Jerome after I cut my thumb with a knife while making breakfast. A long wait, butterfly closure, and we drove up Highway 75 to ogle the Triumvirate, leaving our one-year-old daughter with Grandma on the farm. After that, our two short loops from East Fork Wood River and Hyndman Creek went fairly smoothly.
I was a bit freaked out clambering up a washed-out trail to Johnstone Pass, but the short loop down to and along Little Wood River impressed us with giant Douglas-fir above verdant pinegrass before the steep return over PK Pass. Our second loop began at North Fork Hyndman Creek Trailhead. We saw crowds headed for Pioneer Cabin but forked right to hike into (then) obscure alpine Big Basin (right below the Triumvirate) to camp; next we looped back on an old trail along the base of Hyndman and Handwerk Peaks that connected to the North Fork Hyndman Creek Trail to Pioneer Cabin.
In 2017 we did two Pioneer backpack trips. First was a May attempt at our Pioneer-Craters Trek thwarted by an impassable Little Wood River crossing, icy snow, and creeks running high after a record winter snowfall.
The second 2017 trip in July (mapped below) circled Grays Peak to check out the Little Wood River later in summer and higher in the basin to see if it was now safe to cross. It wasn't.
"Perched on granite, far above the Little Wood, I knew the river would win again," I began my newspaper outdoors article describing our crossing attempts. I referred to day 2 of this trip as we hiked high above the river on the Upper Little Wood River Trail. We had started at Federal Gulch, contoured along Gray's Peak, and descended to the lightly used river trail (where skids in the mud showed the only recent user was a motorcycle, technically illegal in a WSA). Seeing the raging river in the narrow canyon below, we weren't surprised to find high water at the crossing.
We finished our loop over PK Pass, with a challenging crossing of the East Fork torrent and a hike back to Federal Gulch on a road closed to vehicles due to plugged culverts, avalanches, and flooding, remnants of the snowy winter.
2020 Loop: Hot, Steep, High and Dry—to Start
In September 2020, conditions were exactly the opposite of 2017. After a mostly snowless winter and a mostly dry summer (the only storm dominated our
Pioneers-Craters Trek
), the rivers had record-low flows and soils were dry. Smoke from western fires in California and Oregon made for hazy skies the first few days of the trip. I hated the slippery steep trails, but we found ample water for camping throughout our trip.
Our September 2020 trip fulfilled a long-term ambition to loop completely around the highest east-west ridge of the Pioneers. In 9 days we covered 87 miles and 44,000 feet total elevation gain/loss. We had a few mishaps, including the following:
Delays the first day (difficulty hanging a "bear-bag" near Federal Gulch Campground with last day's food and shoes for road walk) found us sliding down dry, steep Johnson Creek Trail to camp after dark on Corral Creek, first water after the ridge trail.
Shucking my heavy backpack so David could carry it down a particularly steep drop, I lost control and dropped it on my hiking pole, breaking it at the joint. Luckily, David's duct-tape stick-splint fix held for the whole trip. (He also somewhat patched a water bottle punctured in the fall.)
A route we'd forged in 2016 (to cross the north end of Pioneers) with light packs over a ridge on an old trail and/or elk path was much harder and slower with heavy packs (8 days' food).
Much trail-finding on obscure trails over several passes. While it took us 9 days to cover this distance (87 miles) with backpacks (and some side trips to lakes), we knew that a few elite trail runners can run a slightly longer route (100 miles with more roads and less cross-country) in 1 to 1.5 days for the annual July Standhope Ultra Challenge race!
Crossing Betty Creek on a log, stepping on what looked like dry rock to avoid an icy section, I slipped and fell backwards on my tailbone onto rocks in the creek.
But there were also pleasing highlights: grouse strolling the trails, chattering black squirrels, an elk herd ahead on our ridge route, a high-pitched challenge of two bulls ringing through the river canyon, and glorious solitude every night—despite hordes and hunters near every trailhead.
Backpackers are rare in the Pioneers. After a few hikers on our first day near Pioneer Cabin, we saw no one in Corral Creek, Wilson Creek, or Right Fork Kane Creek basins.
We met dozens of Labor Day weekend hikers and vehicles on access routes to Kane Lake, Boulder Lake and Wildhorse Basin—but crossing passes in between, we saw no one. At the end of the holiday weekend we saw returning day hikers near trailheads, two returning backpackers, and an excited bowhunter and son who had watched bugling elk from above in the predawn hours—until the wind changed, the elk detected the hunters and disappeared.
We were alone for the rest of the trip until we reached a road—except for cattle that trashed the basins and trail below Baptie Lake. A set of footprints in snow near Betty Lake, signs of horses tethered in a grove of withered trees, and a smoldering campfire near a trail junction indicated recent visitors. (Campers built a fire under dense spruce and failed to realize it was burning underground on a dead tree root; David spent time dousing the fire and called the Forest Service to report it when we got out.) We took the steep trail over White Mountain, leaving cattle at a divide that serves as the boundary between counties and national forests (Challis and Sawtooth).
Our map showed no trail from the divide down but we found a steep, heavily used one on Pot Creek. A "spike camp" (canvas tent) in an upper meadow indicated the trail perhaps is maintained by a local outfitter. Further down we joined an established trail but lost it in a maze of elk and possibly outfitter routes near the river. Finally, we saw big canvas tents below and dropped down to the outfitter camp near the river, which looked ready for fall hunters although no one was there. We caught the river trail through old burn, crossed ankle-deep Little Wood River, and continued on the scenic trail above the river. Heavy boot tracks indicated hunters had been tramping up and down the river trail recently.
After camping further down the Little Wood River, we took Iron Creek Trail up a steep grind, over PK Pass, and down the switchbacks to East Fork Big Wood River. We were surprised to find the river dry at the crossing and postponed plans for a bath. Hiking down the road, we met vehicles, many with out-of-state licenses and occupants dressed for evening bow-hunting. The river was running again a mile down the road; we dropped into a still-sunny creekside meadow for our first wash-up in eight days. Our road hike to Federal Gulch Campground was uneventful and our hard-to-hang bear bag was still up—although it may have dropped a bit, in high winds from the storm front that gave us snow days earlier; there were newly fallen trees along the road and in the campground.
After our last camp (and interesting dinner provisions from the bear bag), we hiked the road for 8 miles to retrieve our vehicle, then drove back to Federal Gulch to take down camp. The campground had several hunter camps including an elaborate one from Utah with a semi-size trailer, which apparently transported a huge canvas tent, lawn chairs, coolers, and UTVs. We left our vehicle on the roadside and hiked down river to strike our modest tent camp just beyond the campground. When we returned, we found an unwanted 2020 political sticker pasted on our bumper—a reminder of why we prefer the roadless solitude of the Pioneers to civilization.
show less
Google Map
(Click upper-right box above map to "view larger map" and see legend including NAVIGATION INSTRUCTIONS; expand/contract legend by clicking right arrow down/up.)