Climate Change Effects Impede Return Trek
On our first visit to the High Uintas in summer 1975, we covered about 78 miles in five days, enjoying mellow trails.
Long, leisurely approaches up bright green meadows; winding switchbacks over high passes; smelling damp earth and seeing stately spruce lining the basins; thunderstorms every afternoon and bright starry nights; a "mosquito meadow" camp with thousands of little pests buzzing around our tent. The High Uintas were a chain of damp alpine basins below the slopes of high ridges.
In 1975, our loop started with a drop-off at Long Park; we hiked northeast to Kings Peak (tallest in Utah), scrambled up it, and then took Uinta Highline Trail back along crest, down Ledge Trail above hanging lakes, to overused Brown Duck Lake and on to Moon Lake where our car was parked.
The Uintas, largest roadless area in Utah, became our backpacking favorite after we moved to northern Utah in 1979. Most was long managed as national forest primitive area, with wilderness designation in 1984. We did at least 17 backpacking trips there.
In early fall 1986, hiking up Anderson Pass (below Kings Peak) while six months pregnant, I was short of breath, forced to stop and rest on every switchback. Our daughter Michal learned to backpack in the Uintas—not surprising, as she had visited before she was born! She loved fishing in trailless lake basins. At age 12, she asked to climb Kings Peak—our second ascent.
Uinta backpacking hikes followedbelow high gray and red ridges at 11,000 feet—seeing hordes only near trailheads or popular lakes. In the winter, we'd cross-country ski up roads into western edge of wilderness on perfect powder snow.
Our July 2021 return encountered a very different place.
Utah, like most of the West, was in a heat wave. The cool, moody Uintas were hot and dry the first week. Full sun made it seem very hot in unshaded high country. Smoke from distant fires in California grayed bluebird skies. Formerly-lush Engelmann spruce forests along edge of ridges were dead gray ghosts.
Besides the expected crowds visiting lake basins close to trailheads, we met a couple dozen "thru-hikers" on once-lonely passes and basins. Uinta Highline Trail has joined the John Muir Trail, Arizona Trail, and section hikes on longer trails (Appalachian, Pacific Crest, Continental Divide) as a popular shorter trek.
But the biggest surprise was our slow pace. For example, on another three-week trek in 2017 to much more precipitous Sierra Nevada, our pace was 2.0 mph. But we only averaged 1.6 mph in the Uintas and consequently had to change routes and hitchhike to meet our itinerary (for reservations at supply stops).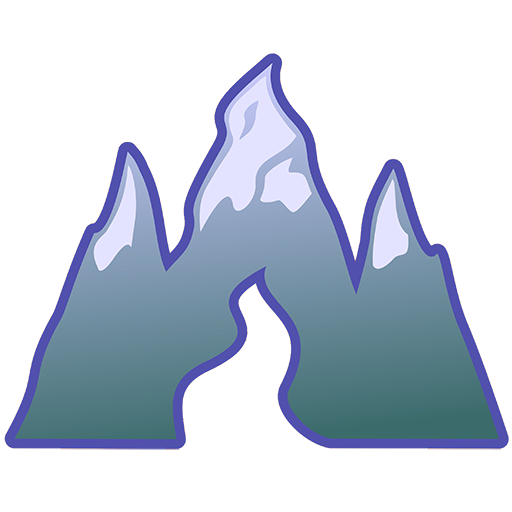 High Uintas Wilderness visit was a three-week loop to revisit one of our favorite hiking areas. Starting and finishing at Mirror Lake, we hiked east on Uinta Highline Trail about 70 miles, left it at Fox Lake heading northeast to Spirit Lake;, and then returned via Red Castle Basin (after catching some rides), going southwest to Moon Lake, and back to Mirror Lake through Squaw and Lightning Lakes basins.
This was our 18th backpack trip to this iconic, 450,000-acre wilderness in northeastern Utah, draped across an east-west ridge of peaks up to 13,5527 feet at Kings Peak (highest in Utah). During our 16 years in Northern Utah, we backpacked in the Uintas almost every summer or fall and did cross-country skiing day-trips (one overnight) in the winter.
This trek repeated much of our 1975 first visit. We passed through many old favorites including Lightning Lakes, Naturalist and Red Castle basins, and some new territory east of Kings Peak and through big parks northeast of the divide.
East Fork Fire of 2020 severely burned upper Lake Fork and Rock Creek drainage basins, closing part of our planned return route. But we got Forest Service permission to cross burned area in exchange for report on trail damage due to fire.
Center Creek Trail Fire, also of 2020, surprised us (overlooked in our planning), but an outfitter had cleared the worst downed logs. We avoided 2018 Murdock Fire area except where it touched some of the Highline Trail; we were pleased to find downed logs cleared.
Trails rockier than remembered; Cindy's knee problems and burned areas slowed our pace. We modified initial plan and hitchhiked 78 miles around the mountain range to meet our itinerary, including reserved two-day rest/ resupply stops at Spirit Lake Lodge and Moon Lake Lodge.
Other differences were shift from verdant rainy area to much drier landscape with 80-degree temperatures even above 11,000-feet elevation, smoky skies from big fires elsewhere, and miles of gray Engelmann spruce killed by spruce bark beetle invasion that peaked in 2015.
Uinta Highline Trail thru-hikers trekking the newly-popular, 104-mile route along the crest from Leidy Peak to Hayden Pass (north of Mirror Lake) were another surprise.
Visit statistics: 22 days, 181 miles, at 1.8 mph, and 325 feet per mile of average elevation change.
Go to map below for more information on trailheads, daily routes, mileages, elevation changes, and photos. (Click on white box in upper-right corner to expand map and show legend with NAVIGATION INSTRUCTIONS.)
show more
Unique Geology, Changing Vegetation
Many western wildernesses, such as in the Sierra Nevada, are bounded by old mines, and some areas or roads are exempted from wilderness because of mine inholdings. The Uintas were mineral-poor; this is fortunate because their undulating gentle terrain would have been easier to road and mine compared to the rugged Rocky Mountains. A few small mines near Dyer Mountain on far east side of range out of wilderness produced copper, silver, lead, zinc, and minor gold. But most of the range was never roaded.
The Uinta Mountains uniquely trend east-west (most ranges in the U.S. trend north-south), the highest such east-west range in the U.S. They are also are very old; their east-west orientation was created by regional tectonic event 1.7 billion years ago, and they were further uplifted with the younger Rocky Mountains 30-70 million years ago. The western Uintas were glaciated; glaciers started in cirques (thick-walled basins) near the range crest on the north and south sides of the topographic divide, forming a chain of glaciers bounded by snow-covered "island" peaks. Yet glaciers disappeared thousands of years ago. Although the Uintas were uplifted as high as 25,000 to 40,000 feet, rapid erosion kept valleys almost level with peaks.
The Uintas were named for the Uintaat Indians, early relatives of the modern Ute Tribe. Much of the wilderness was managed as primitive area before designation in 1984. Jointly-managed by the Ashley and Uinta-Wasatch-Cache National forests, this rugged expanse of peaks and flat-top mountains is the largest alpine area in the Intermountain West.
With elevation from 7,500 to 13,500 feet, it includes tundra plant communities above timberline, thick forests of subalpine fir, Engelmann spruce and lodgepole pine below the ridgeline, and aspen groves and mixed conifer at lower elevations; although much spruce and some lodgepole have died from bark beetles particularly on westside. Miles of gray spruce skeletons were due to a change in lifecycle of spruce bark beetle; instead of a two-year cycle, warming temperatures allowed the beetle to reproduce in one year, which overwhelmed the spruce until mortality peaked in 2015, and then crashed as is common with disease endemics.
Will a new epidemic start again as temperatures continue to warm? In the meantime, dead branchy spruce and lodgepole pine mixed with subalpine fir aided unusually-large fires of 2018 and 2020; the sappy fir burned hot, and dead wood offered fuel for surprisingly-severe burns in once-damp high-elevation basins.
Slow Start, Slow Going on Return Trek
We started our 2021 visit a day late due to a family situation (not good when our itinerary was locked in months in advance by hard-to-get lodge reservations on wilderness boundary, complete with mailed resupplies and planned rest or "zero" days). We needed to make up time to meet reservation dates and rendezvous with a Forest Service wilderness manager who allowed us to enter area still closed by 2020 fire in exchange for survey work. (As we found out just before the trip, agency staff had not been able to evaluate the public hazard, let alone begin trail work.)
First afternoon was a nice nine-mile cruise on mellow good trail, then steeper climb to Pigeon Milk Spring. Blackened forest by Scudder Lake from 2018 Murdock Fire was depressing but did not impede hiking. Second day across Lightning Lakes Basin was a different story; 2020 East Fork Fire had consumed lower basin forest, and we spent day crossing many downed logs, further behind by time we made camp below Ledge Lake.
On Day3, David was pushing to make mileage and frustrated at my slow pace inching down slippery, thin tread from Dead Horse Pass. Descending then ascending the next basin, we crossed windy Red Knob Pass. On the endless switchbacks down, my left knee—arthritic and problematic for years—cratered. David took my pack the rest of the switchbacks, and I hobbled another mile to an early camp.
The next day was mostly uphill and I rallied, but for the rest of the week, I could not make the grueling pace needed for our itinerary. We were further delayed by David ferrying my pack and my snail's pace on rougher descents, plus rockier trails than we remembered.
About noon on Day9, we pulled into Spirit Lake, our first rest stop, where we had two nights of reservations but had already missed one! However, the kindly owner moved our reservations up. I was happy to lie around the primitive cabin by the wood-burning stove most of the first day while David washed clothes with stove-boiled water and packed creek water for rinsing. (Yup, primitive.) Rains moved in, so I was even more grateful for the cabin and stove.
Playing Catchup: Hitchhiking Around the Uintas
David had planned a longer loop back, on more of the Highline Trail. Or we could follow meadow trails on the Uinta's North Slope. We took parts of both on our beeline to Spirit Lake; we did not want to repeat the Highline, and we found North Slope trails obscure, rocky, and slow. Neither option would have gotten us to Moon Lake, for reservations and meet-up with Forest Service, in the week allotted. We decided to hitchhike roads around the Uintas, coming back in on a trail near iconic
Red Castle Lake Basin
, which we both longed to see again anyway.
On Day11, a rainy Friday morning, we set out around Spirit Lake on gravel road. Many weekenders were coming in, but few coming out. After two hours I was very discouraged. Just then a pickup slowed down. A Utah bowhunter had finished his camping trip to scout for elk and was headed home to Salt Lake City area. He took us north and west as far as Mountain View, right on the road back into the Uintas from Salt Lake. Now "going with traffic flow," we easily caught a ride with campers to their destination four miles short of our trailhead. After a mile walk, a kindly soul taking kids boating on a nearby lake passed us with our "trailhead sign." Realizing our destination, he consigned his riders to the other leaders and took us the rest of the way to China Meadows Trailhead—78 miles hitched! We camped a few miles up the heavily-used trail.
Saturday, hiking into Red Castle Basin, we met dozens coming out, perhaps churchgoers, and dozens more weekenders coming in. The trail was heavily-used by stock, and we saw several horse camps around Lower Red Castle Lake basin and goat packers coming out. After a day hike to the rocky high Upper Red Castle Lake, we camped up the basin with grand view of Red Castle Peak.
The next day, over Smith Fork Pass to rejoin the Highline Trail, solitude returned. We saw three backpackers that day, and no one after we left Highline Trail and made our way down rocky Garfield Basin. We met a day-hiker at Center Park and saw many cattle in this section outside wilderness, particularly in well-named Cow Park. East Fork Fire had burned around Little Meadows where we camped and was severe the rest of the way to Moon Lake, but the trail through the burn was relatively good. Moon Lake Reservoir was a drought casualty; the little pond in a bathtub ring was probably the original lake.
The resort and an adjacent Forest Service campground were full of pandemic-fleeing families. We saw dozens of people boating and playing on the reduced reservoir. To rest my ailing knee, we were able to get an extra day at Moon Lake, thanks to a family that checked out early. Our Forest Service contact met us on second day, we agreed to route, and he supplied us with a Garmin inReach satellite text-phone to keep in touch while heading through burned area.
Slow Going Across the Burn
The old jeep route up to Brown Duck Basin had been cleared to wilderness boundary, maybe by firefighters, so mostly easygoing until we reached the basin itself and a terrible rocky trail. Our Forest Service contact said an outfitter used the area (although not this year), so maybe too much stock use over time. Leaving the lake, we met a few leaders and 25 boys who had hiked our route from Mirror Lake. They were unaware of the trail closure, and there were no signs on the other end (leaders had been doing this trip for years and did not think about contacting Forest Service). They had just hiked 15 miles across the East Fork burn in one day. (It took us nearly two days to cross this difficult area, so we were impressed.)
After our Camp17 on an unburned patch at Island Lake, on Day18 we climbed out of the basin and soon descended through green meadows and blackened trees to Squaw Basin, and then descended beside a relatively-unburned long park. After West Fork Rock Creek junction, we met a guy riding and leading mules; he was also unaware of the closure. We enjoyed nice switchback trail until the good bridge over East Fork Rock Creek; then we entered serious burn and slowed to a crawl, scrabbling around logs on severely-eroded steep slopes. We stopped short of our goal of camping at Rock Lakes because I was too tired for the last rocky half-mile climb after crossing 400 logs.
The next day we crossed moonscape pass and made our way along the "ledge" above Fall Creek, skirting little tarns and passing through brilliant green meadows—both ringed by black sticks. After Camp18 on Ledge Lake, we took longer trail around the head of Lightning Lakes Basin (instead of through the burn). A great decision. The trail was mostly above timber and thus not burned; I remembered these stunning views across the basin from earlier visits. We camped just before Rocky Sea Pass, joined by the first hikers seen since Brown Duck Lake: two Highline thru-hikers on their last leg.
Out of the burn, we had breakfast at Pigeon Milk Spring and cleaned up on the Duchesne River. We met a few day-hikers from adjacent lake basins but happily saw no one on turnoff to Naturalist Basin—one of my favorite places in the Uintas—for our last night. From the highest basin you can observe a cascade of lake basins all the way to the Duchesne River. But we only got to huge Jordan Lake, where David turned around in the rain, short of the high basin.
Back on Uinta Highline the next morning, we met a couple day-hiking to Naturalist. "Watch out for Scouts," they quipped. We met dozens of backpackers headed for nearby lake basins, and finally 30 Boy Scouts headed for Naturalist. Glad we missed them.
By the time we got to Mirror Lake, my sore knee was finished. We decided against a planned fourth section west of Bald Mountain and Mirror Lake. I wanted no more hiking, and David wanted a raspberry milkshake at Bear Lake (on way home to Idaho)!
Post-Return Reflections
Map photos below for "trail comparison" (near bottom of legend) from our 1970s-80s hikes indicate better trails in the Uintas. What happened? We wondered if some trails were victims of climate change: drier weather, bug-killed spruce, unlikely high-country fires, and heat waves like on first part of trip. Besides drought and hotter temperatures, the West is experiencing more violent rainstorms which wreak havoc on streams and steep side-slopes. Perhaps heavy stock use (horses and sheep grazing), coupled with heavy rain washouts, has worn some of the High Uintas trails down to bedrock.
show less
Google Map
(Click upper-right box above map to "view larger map" and see legend including NAVIGATION INSTRUCTIONS; expand/contract legend by clicking right arrow down/up.)