Pusch Ridge Run Offers Surprises—Most Pleasant
The rugged Santa Catalina Mountains have captured my attention since college.
I used to look up from the University of Arizona (UA) campus to the stair-step ridge climbing from 6000-foot Pusch Peak to 9000-foot Mount Lemmon to plan my next weekend hiking adventure—or daydream about the last one.
Trails designed for horses were quite good despite the rugged terrain. I once met the district ranger after biking up Sabino Canyon. He had ridden the ridge trails the day before.
Over winter break from UA in 1975, five of us planned a trek across the Catalinas and adjacent Rincon Mountains, starting with one-day hike from Pima Canyon to town of Summerhaven off a flank of Mount Lemmon—about 25 miles. We made 21 miles but were slowed by snow in the Wilderness of Rocks. I recall no trail problems.
Forty years later we repeated that trek and found gentle switchbacks replaced by washouts, steep chimneys, and thin contours on marginal trails eroded by fire and hard rain damage.
So, I was trepidatious when we decided on a Pusch Ridge run repeat this May. Area reburned in Bighorn Fire of 2020, and I knew one hiker fell and broke a femur in upper Pima Canyon where we would start our trek. But Forest Service had sponsored some trail work along Pusch—a "recon" trip was needed. I would publish my findings in the Arizona Daily Star newspaper as part of larger report on Forest Service's trails plan for the Santa Catalinas.
We had several surprises on our trek from Pima Canyon to Summerhaven and back down Bear Canyon, eventually reaching our Tucson home on roads, trails, and washes. Most of them were pleasant.
This backpack in May was last phase of our exploration of Pusch trail conditions after Bighorn Fire. Other hikes included David's solo backpack in April of two canyons by connecting on main ridge, and three day hikes described briefly at end of post.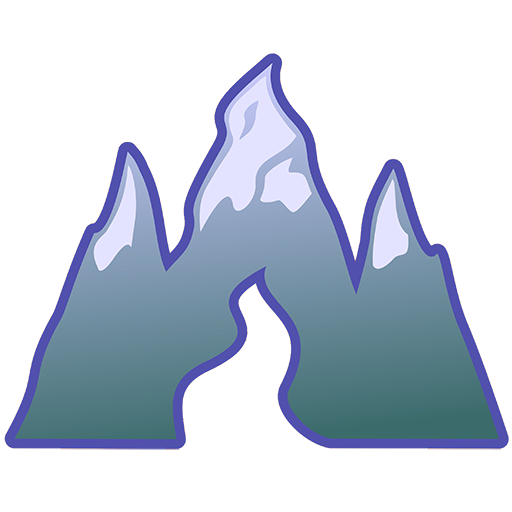 Pusch Ridge Wilderness lies along a craggy northeast ridge in the Santa Catalina Mountains, with elevations ranging from 2800 feet in the foothills to 8800 feet on the south flank of Mount Lemmon (with urban area, roads, ski resort, and communication towers just outside wilderness). Designated in 1978, it includes 57,000 acres—maybe a third of these mountains north of Tucson, Arizona.
Vegetation ranges from saguaro cactus desert to juniper-pinyon-oak woodland to pine and mixed conifer at higher elevations; greatly impacted by 2003 Aspen and 2020 Bighorn fires. Riparian forest canyons grace the perennial and near perennial streams.
Visitor use heavy near Tucson foothills in winter and near Mount Lemmon May to Oct. But few backpack the 27 wilderness trails—about 100 miles of the 240-mile system—other than Arizona Trail (AZT) section passing through west part of wilderness.
Water is scarce with only upper reaches of Lemmon and Sabino creeks reliable all year. But many intermittent streams run in spring and after summer monsoon rains; perfect for fall, winter, and spring backpacking, but climate change drought is disrupting this pattern. (For your trip, compare median water flow to current flow using real-time USGS data.
Foothill trails are closed to dogs to protect bighorn sheep; off-trail hiking not allowed during lambing season Jan-Apr.
This post highlights two backpacks and three day hikes to survey trail conditions after last big fire that impacted entire wilderness.
Visit statistics: 9 days (of two backpacks), 93 miles at 1.8 mph, with 500 feet per mile elevation change.
Go to map below for more information on trailheads, daily routes, mileages, elevation changes, and photos. (Click on white box in upper-right corner to expand map and show legend with NAVIGATION INSTRUCTIONS.)
show more
April solo hike: good trails and crowds
David surveyed part of the Pusch crest on an April backpack from Sabino Canyon up east and west forks of Sabino Creek, along section of crest (Cathedral Rock and Ventana trails), with descent into Ventana Canyon and back home via washes and "sewer roads" to our house near Craycroft and River roads.
I joined first five miles up Phoneline Trail (paralleling Sabino Canyon Road): and met David on his last day two miles up a wash along Craycroft Road.
Good trails (including a portion of AZT up Sabino) allowed a 17-mile first day, including 3.6-mile roundtrip evening hike to Romero Pass. First day included exquisite flowers (maybe 20 species), frequent pools, and running water most of the way up the canyon. Much company to start: we were passed by more than 20 trail runners and later met two more; then day hikers, many starting from the Sabino Canyon shuttle. After Hutch's Pool, David met no one. He camped alone in beautiful oaks at junction of West Fork and Cathedral Rock trails.
Next day, trails were fair but brushy on a cold hike out of the canyon to ridge by Cathedral Rock, contouring down past Esperero Trail junction, over pass near Ventana Peak (Spanish for "window") and The Window (a large rock opening beyond the peak). He met three women on long day hike linking Ventana and Esperero canyons—only hikers that day. He camped near large pool in upper Ventana Canyon.
Last day—starting near sunrise—he followed mostly running Ventana Creek. About mid-morning he met day hikers—about 30 total, including Loews Ventana Canyon resort guests wearing conference badges!
His final route after Ventana Trailhead (previously checked out to avoid private property) was in solitude until he met me for final slog down sandy wash.
May crest hike: surprised by good trail
We started "reconnaissance loop" May 1 with taxi ride from our house to Pima Canyon trailhead. First three miles—mostly mellow after climb and drop into the canyon—were on broad trail maintained by Friends of Pima Canyon. Abundant "bouquets" of flowers and multicolored cactus blooms decorated the trail.
Then our first pleasant surprise: trail above the first pools had been rebuilt! Although it still climbed steeply with many rocks to clamber, trail was safe width instead of thin tread.
At six miles, Pima Spring box had scummy water and box seemed seem disconnected from spring seep by post-fire flooding, but David found pools above. Unsure of late-spring water availability beyond, we filled up for more than a day and lugged heavy packs out of the canyon.
Half-mile up, a new sign marked "Pima Saddle" side trail. We dropped packs to check it out. Cleared trail was steep and slippery; once at the saddle, I was sorry I went and did not like sliding my way down. I accepted David's offer to carry my pack up steep stretch out of the canyon.
Once on rim, second "surprise" was mellow rebuilt trail winding along with spectacular views down steep canyons to Tucson below, and long switchbacks up side of canyon to Mount Kimball ridge.
David, behind me after carrying my pack up steep section, saw what he thought was a rare Arizona coral snake. Later checking his photos revealed more common but similar appearing Arizona mountain kingsnake.
Upper Pima Canyon tributary was running nicely; extra water and heavy packs proved unnecessary! We made a brief side trip on mellow ridge to Kimball, passing two very nice campsites in the trees.
Only bad section was slip-and-slide down to Finger Rock junction where a trail comes up from that canyon. (In a discussion with the contractor who redid Pima trail, I learned of his plan to fix the slide with two more switchbacks. Good news for future hikes!)
Trail continued quite nicely, slowly working its way around side canyons toward a low saddle where we planned to camp. We stopped short in a nice oak flat (good choice, as saddle was too brushy and rocky). Ten miles, 5000 feet up and 1300 down—not too bad for anticipated "bad trails" day!
Slow next-day surprise
We had hoped to hike about 12 miles to camp at a lovely site found on an April day hike in Wilderness of Rocks (see Mint Springs loop) would allow a short five-mile day to Summerhaven in time for dinner. Only area restaurant open midweek closed at 4 and required 3:30 p.m. arrival to order a meal.
We were surprised at slow going on poorer trail. Shortly past camp, trail work ended. Trail was brushed and flagged but narrow and rough with steep pitches to climb up and down. (Trail crew will complete this section in fall; too late for us!) Ventana Trail was cleared and wide but had many steep rock pitches and a chimney up to The Window, a nice view through big rock opening. Ventana attracts many day-hikers but none that day.
Trail plummeted past Window Peak and improved after junction with Esperero Trail. We appreciated reworked Cathedral Rock Trail that curved around several drainages (one had pools for a late lunch stop!) and up to saddle where route to Cathedral departs. I got tired of lengthy switchbacks into West Fork Sabino but was encouraged by big pools below as trail paralleled Sabino Creek. David, far ahead, had left his pack at the dry rocky crossing and returned up canyon in search of water. He was gone a long time.
Finally, I went upstream to look for him. It was big dry boulders, hard to climb. Side slopes were cloaked in thorny weeds. I scrambled back down and started up the trail to look for David and the pools. A quarter-mile up, I heard him calling below me. It had taken him an hour roundtrip to reach the first small pools. In retrospect we should have dropped down when we first saw water.
We'd made only 7.8 miles; still another four miles and 2000 feet up to our chosen site. Enough light to make the 1.7-mile trek to Romero Pass but a poor camp choice: brushy and barren. We went back to David's April camp nestled among pine and oak. We'd try early start for the 11-mile, 4500-foot climb to dinner. A Mexican whip-poor-will serenaded us through a warm, pleasant evening.
High Winds and "Trail Run" to dinner
Unusually high winds accompanied our entire trek; they were gale force on Romero Pass. I was knocked around on the steep 1700-foot climb, back and forth along the rocky face, catching a blast of wind at every turn. This was official Arizona Trail (AZT), well-marked with cairns but not nice at all. The Arizona Trail Association (ATA) trail manager later told me he has wanted to reroute this section for some time—but entire hillside is rocky and cliffy; no great alternatives.
Huge relief to meet gentle piney country a mile up; soon the turnoff to Wilderness of Rocks and undulating trail through burned ponderosa and craggy rocks, up and down drainages, most running, sheltered from wind. We passed our planned campsite (for previous night) and continued up-and-down ramble along on creek through mild and severe burned areas, up to Marshall Saddle where several trails met; then Mint Springs Trail winding around wet canyons through barren burn to a trailhead. We trotted down paved road into town and up through Summerhaven to Sawmill Run Restaurant, naturally on far end of town.
Another nice surprise: we made it to the restaurant at 3:25—five minutes before deadline! Sat on outside deck in sunshine and cool breeze, waiting to tear into burgers, salad, and chili.
A well-furnished cabin at Mount Lemmon Hotel had the box we had dropped off a few weeks prior before a day hike loop (see Mint Springs loop below) with food for rest of trip.
Back in the wilderness: mellow & trashed trail surprises
After a leisurely morning, we hiked road, trails, routes, and a mile on Catalina Highway; then dropped off the ridge at Box Camp Trailhead back into Pusch Ridge Wilderness. Although in lightly burned ponderosa, trail was a surprisingly gentle meander.
Two miles down, we took obscure turnoff to heavily burned Box Camp—once used by outfitters packing visitors to Mount Lemmon (apparently named for "bear boxes" nailed to the trees). Black pine logs and lush post-fire ferns but a nice flat for camping.
I had hoped for a day hike to Sabino Creek; map showed Box Camp Spring Trail passing the spring and descending to the creek. Spring trail crossed dry creek bed, climbed over a ridge, and dropped into thorny thicket of post-fire New Mexico locust. Someone had somewhat cleared route down to spring box. Rest of trail had disappeared. Still, we enjoyed camping on pine flat and even found a little seep in drainage near camp.
Sabino Descent—Pleasant And Painful Surprises
I had dreaded next morning's 4000-foot descent down Box Camp Trail, but well-designed trail followed ridge with little drama. It crossed a drainage with beautiful large pools—shown as Ash Spring on map—then down about 20 switchbacks to East Fork Sabino Creek. Running here and perfect spot for late breakfast stop shrouded in lush trees.
Only that did not go so well. My tall pot on stove perched on small canister tipped as I turned it off, spilling boiling water on my feet. I yanked my socks off, screaming and crying. (Later learned I should have soaked feet in creek to cool them down.) After breakfast, I covered burned feet with gauze and we resumed our hike.
A very pleasant hike along AZT upstream; across the canyon I saw Palisades Trail, which we day hiked in March, ascending back and forth across the hillside. We soon turned off, climbed to a small pass, and started down upper Bear Canyon; Thimble Peak on ridge ahead. We saw no hikers but droppings on trail indicated horses. After rounding a side canyon, we crossed upper Bear Creek and immediately got lost on brushy route into another side canyon.
David crawled down big boulders on actual trail route to get water as we weren't sure where we'd camp. I wondered how horses had straddled the boulders; I had no desire to!
On the trail on down, David spied a sandbar on the creek; great campsite if you didn't mind the steep scramble through cactus and thornbush. I did but went anyway. Nice rock ledge for cooking, out of the wind, and a nonnative oleander tree in full bloom.
Later that night we were serenaded by frogs. I thought it was cool (until I learned next day that they probably were invasive nonnatives.) In the tent, I checked my feet now covered in big wet blisters that had soaked through all my gauze pads. Ick.
A fortuitous camp, crowds, solitude, and cool wind relief
As we rounded long contour into lower Bear Canyon, I realized our sandbar camp the night before had been the last best option. Just around the bend, Bear Creek dropped down the famous Seven Falls. Far below were bright shirts: first trail runners of the morning!
After junction for spur trail to the falls, we probably met 100 people of all ages and sizes on this popular Saturday hike. We turned off on route home that David had figured out during pre-trip planning (we wanted to avoid potential private land conflict): most was on Pima County or UA equestrian center land, or washes where dog walkers reported no clashes with property owners.
Our last pleasant surprise: persistent wind for our trip became a cooling breeze for this lower desert stretch, offsetting afternoon temperatures in the 80s. After following wash under Sabino Road bridge, we skirted private ranches on dirt roads and mountain bike routes on edge of wash to Craycroft Road. Convenience store stop for cold soda pop; then we hiked third-mile of sidewalk to our house.
My burned feet didn't start hurting until the day after our trip. A visit to nearby immediate care yielded diagnosis of second degree burns and salve for treatment. My feet hurt for more than a month, and scars remain. A memorable trip.
Other than my own self-inflicted surprise, Pusch Ridge Wilderness offered a surprisingly nice backpacking loop thanks to recent trail work. May is late for this area. Best to go late fall after good monsoon rains or spring after good winter snow with water and cooler temperatures.
Day Hikes Test Wilderness & Adjacent Trail Work
Day hikes in February, March, and April visited the west, southeast, and north portions of Pusch Ridge Wilderness; at least two benefited from new trail work.
Friends joined us for a 10-mile roundtrip trek in February to celebrate my birthday. From Catalina State Park on west side of Santa Catalinas, we hiked Romero Canyon Trail to Romero Pass and back. Trail is heavily used to Montrose Pools but used to be impossible to find above them. In 2023 entire trail was brushed and much of it rebuilt or slightly rerouted to pass by WildArizona and Student Conservation Association crews.
In March, a friend training for a summer mountain climb invited us on a one-way hike up Palisades Trail to Palisades Ranger Station on the Catalina Highway, leaving one car near Palisades and driving back down to start up at Gordon Hirabayshi Campground. The 12.5-mile route followed AZT (with many creek crossings!) to Palisades turnoff across East Fork Sabino.
A WildArizona crew had rebuilt and cleared vegetation on Palisades with new switchbacks out of the canyon. We met a young backpacker coming down. He had planned to go up East Fork, but turned back at a chest-high creek crossing (after epic snow winter and high creeks) and had camped on the mountain instead. Trail contoured along Pine Canyon where we stopped to view a wonderful set of waterfalls. Only upper section of trail, heavily burned in Bighorn Fire of 2020, was brushy and difficult. And deep snow slog for last section on top.
In April we drove to Summerhaven to drop off a resupply box at Mount Lemmon Resort for our May backpack trip. We hiked a 9.4-mile loop with our daughter Michal (visiting us from Maryland), on Mint Springs, Wilderness of Rocks, and Mount Lemmon Lookout trails in the wilderness. Last part of loop was outside wilderness on Mount Lemmon trails, then a steep caterpillar road dropping down to our starting point on Carter Canyon Road above Summerhaven.
Mint Springs, contouring through a heavily burned area, had new trailhead and what looked like recent trail work; Santa Catalina Ranger District recreation staff officer said it was done before his tenure. North loop of this trail has been cut off by a private inholding at the end of Carter Canyon Road.
show less
Google Map
(Click upper-right box above map to "view larger map" and see legend including NAVIGATION INSTRUCTIONS; expand/contract legend by clicking right arrow down/up.)