Wildlife "Maintain" Connector Routes in Iconi

c Boulders

The Boulder Mountains which form a wavy line of soaring granitic ridges along scenic State Highway 75 between Ketchum and the Sawtooth Valley. Not many people visit these mountains because there are few maintained trails into the Boulders; day hikes and cross-skiing is most popular use.

In 1988 we did an overnight backpacking trip to Amber Lake with our 10-year-old nephews. Twice since we've passed through on longer trips—once over a pass behind Boulder City, an old mining town, and down trail into the East Fork of the Salmon River; and once on trail over West Pass which also descends to the East Fork.

It was the last trip in 2016 that inspired this one. We were doing a long trek through central Idaho wilderness https://wildernessneed.org/portfolio/central-idaho-trek-2016/ and had just followed a good goat route from Trail Creek into East Fork of North Fork Big Wood River that disappeared in an old burn. On down, trail improved and we noticed an old, blazed tree (embed 2016 photo) for what appeared a "short cut" heading up a canyon to West Past, which we needed to cross into the White Clouds.

But were now on good trail marked on maps; tired of sketchy routes, we stayed on trail to a trailhead, hiked road back up the North Fork, and trail over West Pass. But we kept wondering about the "short cut" to West Pass.

We tried again to find "short cut" during hot summer 2021 on an afternoon day hike up East Fork-North Fork Trail. Recent trail work had rerouted the trail near the blaze so we missed it; but found an old cairn and followed steep elk route (perhaps trail) that faded. David went straight up the drainage while Cindy found the elk route switch-backing higher up through the woods. We had run out of time and turned around.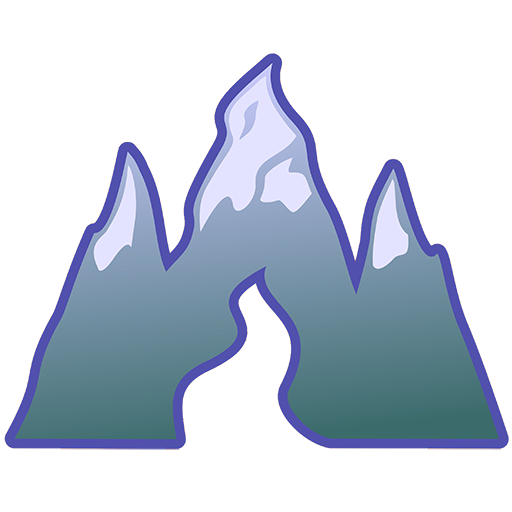 The soaring Boulder Mountains are visible from famous Sun Valley/Ketchum area, and thousands of motorists cross their Galena Summit to Sawtooth Valley on State Highway 75.
Very few visit the Boulders other than backcountry skiers glissading off ridges near highway, an infrequent day hiker, and fall elk hunters. There are few trails besides old mining routes or jeep trails that end in alpine basins; there are no connecting trails or loop routes. Forest Service managers have little interest in developing connecting trails but prefer "trailless wilderness" (as other nearby areas are managed for trail users).
The Hemingway-Boulder Wilderness, designated in 2015, excludes basins facing Highway 75 because of sporadic private landholdings accessible from highway. This leaves old mineworks and old roads popular for Universal Terrain Vehicles (UTVs) and winter snowmobilers.
Boulder City, largest of the private lands, is a ghost town at 10,000 feet which once boasted 700 year-round residents.
Three of our previous backpack trips passed through the Boulders in 1988, 1993, and 2016. Objective of this trip was to traverse entire range by connecting the few trails.
Visit statistics: 6 days, 46 miles at 1.8 mph with 575 feet per mile of average elevation change.
Go to map below for more information on trailheads, daily routes, mileages, elevation changes, and photos. (Click on white box in upper right corner to expand map and show legend with NAVIGATION INSTRUCTIONS.)
show more
Hells offers diverse habitats
With elevations ranging from 1,100 feet at the river to more than 9,000 feet in the Seven Devils on the Idaho side, Hells has an amazing diversity of vegetation and climate. Unlike much U.S. "rock and ice" alpine wilderness, it is unique with a full range of habitats from low to high elevation.
The warm climate and grasslands of Hells Canyon have attracted humans for millennia. Archaeological findings estimate that Native Americans utilized Hells beginning 7,000 to 11,000 years ago—thousands of years earlier than the Ancestral Puebloans (cliff dwellers) of the Southwest. Pictographs and tools are among artifacts found in area.
Their descendants, the Nez Perce, apparently acquired horses and cattle from early European explorers and began some grazing in Hells in the 1800s. In 1869, most of the tribe was coerced into signing away their territory and by late 1870s were forced to move to a small reservation. (More on shameful U.S. treatment of Nez Perce on pages 2-3 of Hells Canyon Human History under LINKS below.)
In the late 1800s, a few White families settled on tributaries of the Snake, farming and grazing the area and building river trails and creek trails for access to summer pastures.
Forest reserves, predecessor to today's national forests and created around the turn of the 20th century, now encompass the area. The wilderness is within the Hells Canyon National
Recreation Area (NRA) managed by the Wallowa-Whitman National Forest in Oregon. NRA lands include parts of the Nez Perce and Payette National Forests in Idaho, and a small portion of Bureau of Land Management (BLM) land.
Extensive trail systems descend from low ridges on the Oregon side and steep peaks and lake basins in Idaho. But we got nowhere near the Seven Devils—slowed by overgrown unmaintained trails. We hope to visit the higher country on future trips from the top down.
Curiosity fulfilled
David had wanted to backpack "Hells" since reading a magazine article in his youth where the writer carried a long stick to remove rattlesnakes from the trail. However, we saw no snakes on our fall trip; it may have been a bit hot for them or they may already have congregated at dens for winter. (Rattlesnakes are so common in the spring that one visitor post assumed that's how the river got its name.)
Since I was already whining about cold fall temperatures, David suggested a Hells Canyon backpack trip as our last wilderness visit in Idaho for 2020.
Temperatures did not disappoint. When the sun came out—usually after 10 a.m. in the steep canyon—daytime temperatures soared as high as 90 degrees F. (The canyon is considered dangerous to hike in summer when temperatures exceed 100.)
But it was chilly that first morning at Upper Pittsburg Landing where the river trail starts and where we were to meet a jet boat from Hammer Down River Excursions. This White Bird-based company offered customized river transport for anglers and hunters.
We camped in the primitive campground (sites with picnic tables on a bench above the river) and rose in the dark to break camp and get ready for our jet boat pickup. No boat at 8 a.m. Uh oh.
No way to call our transport. Upper Pittsburg Landing is at least an hour of back road over a ridge to cell phone reception. To keep warm we trekked back and forth along the trail that connected the campsites, listening for a boat. Did something mess up? How long should we wait? My mind was already on Plan B—How far could we get on an "out and back" river hike?
At 8:45 we heard a boat. David went flying down the steep route to the river but the boat passed by with huge waves rolling onto the sandbar. Maybe picking up other riders at Lower Pittsburg Landing/Campground? Right at 9 a.m. the boat returned and pulled into a cove 300 feet down river. Donning my backpack, I struggled to follow David on slippery riverside rocks.
By then we figured it out. The Snake River is actually on Mountain Time on the Idaho side, shown as 9 a.m. on David's GPS. But the Oregon side of the river and northern Idaho towns, including White Bird (boat operator's town), were on Pacific Time at 8 a.m. David should have known better since he drove from southern Idaho to the University of Idaho in northern Idaho many times in his student years but he never paid attention to EXACTLY where the time zone changed. We did not notice the time zone sign when we crossed the Salmon River just north of Riggins the evening before.
Friendly Dillon helped me into the boat piloted by Homer Brown, a burly Viking of a guy and owner of Hammer Down. One angler, two chukar hunters, and springer spaniels waiting quietly in their crates were already on board. David reached down a hand for a friendly lick.
We roared down the river in less than an hour. I had never ridden a jet boat and was impressed with Homer's piloting skills; slowing the motor and steering sideways as we entered big rapids, then gunning the jets and smoothly pulling out. (Apparently it's much easier going up than down rapids.) As we passed numerous boater camps, he would cut the motor as we passed, sparing boaters camped on sidebars chop from the speedboat.
After drop-off, we backpacked downriver with three side trips into the wilderness to explore lush deciduous environments startlingly different from the stark main canyon.
Wilderness Forays
Granite Creek shocked us by its roaring autumn torrent, but this turned out to be typical of most side canyons spring fed from volcanic aquifers above. I was glad we didn't have to cross. The former bridge on this creek had washed out, and the river trail continuing on to Hells Canyon Dam was no longer maintained and no longer shown on the map, according to the Forest Service. We ascended through near-tropical forest. Near an open field, after exploring remains of Hibbs Ranch, we went left from the trail junction sign over the ridge to Little Granite Creek. In the hollow below, a dozen wild turkeys stalked up the hillside, ushered by a chirping tom. We hiked on the side slope above the creek a quarter mile past the wilderness boundary and turned around just before the first crossing.
That night I discovered an itchy welt on my neck and broke out in a few more hives on my body during the week. However we both escaped rashes from the abundant poison ivy we passed through; apparently we were spared by the changing season and by wearing long pants. The red fall leaves indicate that some of the plant's rash-causing oil has withdrawn into its stems and roots.
Bernard Creek offered camping near beautiful McGaffee cabin (built in 1901 and restored by the Forest Service in 1993). Inside the cabin, home to several families over the years, a faded newspaper feature spread on the walls gave a gushy account of one that ran sheep and cattle here in the 1940s–1970s. The father was praised as a relentless mountain lion bounty hunter inspired after a lion slaughtered his stock. From the cabin we went up a brushy trail contouring above the creek to the edge of McGaffee Basin just a little ways past the wilderness boundary.
Sheep Creek Ranch had been converted to a lodge with manicured lawn and many old buildings on the flat above the river and creek; signs indicated one could rent the lodge from an outfitter. We camped at a well-used boaters' camp near river; lights at dark indicated another boater camp upriver. The next morning, we hiked up Sheep Creek Trail, by far the best of the side trails, engineered to contour up above the creek. At a confluence, we headed left up Clark's Fork Trail; not engineered, it instead featured 15 gnarly crossings through canyon narrows in overhanging trees and brush. David cut back some of the worst with hand-clippers (now standard gear with so much post-fire brush in the West). I slipped twice and soaked my boots; David got wet splashing down the creek to retrieve a dropped hiking pole and then went in again after a water bottle that dived out of his pack into the creek for a second misadventure. We turned around where we encountered elk bones, including a skull, more than three miles into wilderness above Clark's Hole. (Apparently a hunter the previous fall had taken antlers and prime meat but left much of the carcass for scavengers; we also noticed hide in drainage and empty rifle cartridges on the trail switchback across from the bones.)
Back in camp, an injured bat with a crumpled wing flopped near us while cooking dinner, perhaps seeking water to drink (according to our inquiry to a bat conservancy). Unable to help, we avoided it, but I was horrified to find the bat sheltering under my backpack cover the next morning. It showed no interest in a piece of my breakfast bar.
On the River
The river trail climbed steeply up and down on our first day, with cliffside contours on tread obscured by high grass. Further downriver it was more mellow. Side creeks offered dependable water and green havens from dried-out side slopes. On sections closer to the river we saw raft camps and a few jet boats. Near Pine Bar, the only large pine grove on the river, a jet boat had pulled into a cove and people were fishing off it; in colorful tents on the sandbar below, rafters were just stirring. Boaters rarely struck camp before 10 a.m. and often were nestled in camp by 3 p.m.; perhaps they preferred to run the cold river in sunlight, which was minimal in the steep walled canyon.
Wildlife was abundant. We passed a bear on our jet boat ride to the trailhead. Chukar and grouse flushed along the trail, golden eagles soared above side canyons, and one day a stately bighorn ewe stood on a high point, calmly watching us pass.
On our last full day, after crossing weedy benches and remnants of old pasture, we hiked the impressive and precipitous trail section carved right out of lava rock cliffs at Suicide Point; then down into Kirkwood Ranch—another historical settlement. Besides a museum (closed due to the pandemic) and historical homes, there was a free campground with picnic tables lined up along a bench-hugging hackberry thicket above the river. We passed anglers on the river and talked to our first backpackers, who had hiked in for the weekend from Upper Pittsburg, then headed to the farthest campsites past several tents. One guy had come upriver in a small boat and spent the day chukar hunting. When I walked by his camp, his slight white spaniel arose from her nap and came up to greet me, moving stiffly after running hills all day.
The next morning we ascended to a ridge under grey skies; during the final mile of rock-carved trail near the river it began raining; we donned rain gear and pack covers for our trek to the campground. An English setter came bounding over the hill followed by two guys in camouflage. Had we seen any chukar? We sure had. Where? About 10–12 miles upriver.
Looking surprised, they trudged on, as we headed for the vehicle and a cool, wet end to our first trip to Hells.
show less
Google Map
(Click upper right box above map to "view larger map" to see legend including NAVIGATION INSTRUCTIONS; expand/contract legend by clicking right arrow down/up)