Slidy Slopes, Powdered Trails and People
Three days after Labor Day weekend and the campgrounds and trailheads at Redfish Lake were still packed with people. But we had a plan to elude crowds in overused Sawtooth Wilderness in Central Idaho.
We'd take shuttle boat across Redfish Lake and hike up Redfish Lake Creek—like the crowds—but we'd soon leave the beaten path for trailless lake basins behind Warbonnet Peak.
Or so we thought.
That plan fell apart on dry scree slopes above Baron Lakes. The goat route and/or social trail along a knife-edge ridge seemed to end in cliffs. We slid our way down to Upper Baron Lake and camped at the far end. Next morning (without packs) we made it half a mile up slippery glacial till behind the lake.
David's preplanning with Google Earth imagery indicated a steeper drop to the lake from the saddle ahead, still a steep slippery crawl ahead. He nixed returning for the packs and suggested we bag the cross-country attempt and take a more conventional route on trails to loop around the Sawtooths.
Turns out we missed a social trail to the our lake basin trek—turning back before we saw it on the ridge.
I found out about this after our trip. While checking for links to trailless Sawtooth hiking, I discovered that a long-distance hiker had taken our same route to the pass above Baron in August, 2017. Unlike us, he made it to the pass, where he discovered a fairly good social trail from Alpine Lake (a lower heavily used lake we had passed on our way to Baron) to the pass that descended to Warbonnet Lake. David's fears of a steep cross-country drop were unfounded. The hiker successfully visited Warbonnet, Bead, Packrat and Upper Redfish Lakes plus other trailless lakes.
Sawtooth History
Named for their jagged peaks and U-shaped valleys, the Sawtooth Mountains encompass 678 square miles across 4 counties. The
"sawtooth" formation
is due to the lifting and erosion of the Idaho Batholith of granite and granodiorite. Hundreds of lakes in the Sawtooth Wilderness were formed as glaciers eroded the earth then melted away as the Little Ice Age ended. Some perennial snowfields still remain.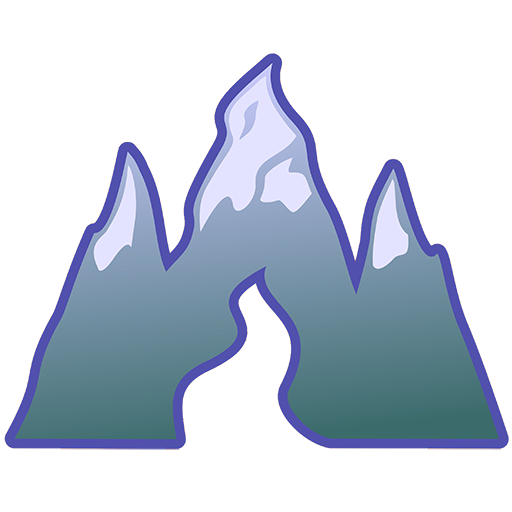 Sawtooth Wilderness first managed as Primitive Area, then 217,500 acres was designated wilderness in 1972. This spectacular area—forming the headwaters of the Salmon, Payette, and Boise Rivers—has dozens of jagged peaks, many over 10,000 feet in elevation, hundreds of alpine lakes, and serene basins with crystal-clear springs. Naturally, this dazzling landscape is a popular backpacker destination.
We have visited the Sawtooths many times, but they never became a favorite because they were so popular with others. This was about our 7th backpack since 1975, although David day hiked Sawtooth Primitive Area in late 1960s. In 2016, we revisited much of David and his dog's 1975 trip.
The 2018 trip aimed to avoid crowds by looping through trailless basins into Warbonnet Lakes and Peak area, but we planned route too poorly and did not get past Baron Lakes. So we looped familiar trails and observed how the crowds have been deteriorating campsites and some trails.
Solitude was actually the norm at every campsite for our visit just after Labor Day weekend—still a prime time to visit alpine mountains. We did see crowds on trails, but easily found solitary campsites.
Wildfires were not a big problem, yet. There is little to burn—much of this wilderness is rock. But fires have been burning into the wilderness—particularly from Payette and Boise River drainages.
Dry conditions after a mild winter, relatively low snowpack, and a very hot dry summer probably exacerbated trail problems we observed. Some trails were powder dry, further pulverized by stock use from outfitters ferrying camping gear into popular lake basins for hiker clients. Trails degradation and trampling of popular and scarce lake campsites were obvious changes from 1960s and 1970s.
Visit statistics: 5-day backpack included 54 miles, at 1.9 mph, and 425 feet per mile average elevation change; trails were well designed and in fairly good shape except many wooden bridges over bogs are breaking down—probably worsened by heavy horse use.
Go to map below for more information on trailheads, GPS routes, mileages, elevation changes, and photos. (Click on white box in upper right corner to expand map and show legend with NAVIGATION INSTRUCTIONS.)
show more
The Sawtooths were utilized by people as early as 8000 BC. A band of Shoshone Indians known as Sheepeaters for their bighorn sheep dining preference; were the last to roam freely in central Idaho. In 1878 Levi Smiley found gold, spurring the first white settlers from eastern U.S.; Sheep and cattle ranchers came after the miners left.
The Forest Service established a Sawtooth Primitive Area in 1937. Idaho Senator Frank Church introduced a bill in 1963 to create a Sawtooth Wilderness National Park encompassing the primitive area. However, the primary political push to protect the entire Sawtooth Valley came after molybdenum was discovered near base of Castle Peak in the White Cloud Mountains in 1968 and an ambitious mining venture was proposed. The Sawtooth National Recreation Area, created in 1971, encompassed the Sawtooths and White Clouds, banned mining, and the primitive area became Sawtooth Wilderness.
Days2-3: Cramer Lakes Loop with the Masses
Thwarted from our cross-country goals, we clambered back over Baron Pass, descended on trail to Redfish Creek, and headed south to Cramer Lakes. We passed many campers at Lower and Middle Cramer lakes, but at the far end of Upper Cramer, found a nice sandy spot all to ourselves. We cooked fish David caught at Middle Cramer (as it turned out, only lake where he caught fish).
Next day we crossed the pass above Cramer Lakes, descended past Hidden Lake and crossed South Fork of the Payette River. Passing a junction to Edna Lake, we saw a pack string below pursuing us to Sand Mountain Pass—perhaps an outfitter packing out his base camp at Edna Lake with about 18 stock (mules and horses). Trails were powder soft from stock use.
Descending Sand Pass we saw a dozen or more people ahead of us. Imogene Lake, a large lake and very popular destination, seemed to have campers in every nook and cranny. At the upper end of lake we found a social trail climbing up to a basin above Imogene. We passed Mushroom Lake, ringed by day hikers, and made our way up to a smaller, unnamed lake. As we scoped out campsites, a couple carrying large fly rods trooped by. "You have to fish the upper lake," they told us.
We took a day hike to check out the third unnamed lake. It was much larger, windy with choppy waves. David did a few casts but found no interest from the fish. Perhaps he needed a fly rod.
We had a nice camp in solitude back at the second lake.
The trail between Imogene and Hell-roaring Lake was less used; most of the crowds seem to come to Imogene from the south.
Days 4-5 Solitude on the Redfish Ridge
After sharing trails and sites with others, we found a lightly used trail north from Hell Roaring Lake that climbed and dropped sharply between basins. Unfortunately, it had not been cleared for several years, so we had downed logs to scramble over.
Using GPS, we ventured off trail to find Decker Lake. It had a bathtub ring, seemed dammed, with no fish, but offered nice camping in solitude.
After seeing about 100 people between Cramer and Imogene lakes, we saw no one on the trail from Hell Roaring Lake except two women we met near the end starting their backpacking trip from the Redfish shuttle.
At Redfish Inlet junction (heading northeast), the trail left wilderness. Immediately the trail work got better; trees were freshly cut with chainsaws. This trail which followed a ridge above Redfish Lake was open to mountain bikes. We encountered only two: a father and daughter cycling switchbacks near trailhead at Sockeye Campground.
Our last leg was a loop back to our vehicle through campgrounds and roads. Campers were awed seeing backpackers and wanted to know if we had gone "up there?" pointing to iconic Sawtooth figures visible from Redfish. We had. Wow.
By the way, the hiker who successfully did our "abandoned trailless lake loop" also mentioned catching lots of fish. Oh well.
Managing For People to Open More Area
The iconic Sawtooths draw crowds; but a limited loop trail system concentrates most use in the northeastern third of the wilderness. As in previous trips, we saw minimal campsites, all overused and most right near the lake shores—because little naturally flat area.
Building a few more campsites on slopes and/or timbered areas away from popular lakes would be much more fruitful than promoting vigilante removal of fire circle rocks and constructing elaborate trailhead signs about "fire pans." Further, some management (for example, rotating camping from year-to-year among most popular lake basins) or restriction of commercial outfitter packing into wilderness from popular trailheads seems appropriate for this wilderness gem.
Also, the Forest Service could spread out use quite a bit by building more connector trails over the ridges. Furthermore, the agency could discourage multiple social trails into popular trailless areas by offering a single well-cairned route.
Finally, noticing the immediately improved trail management (downed log cutting) in adjoining non-wilderness where chainsaws are allowed, makes us question the Forest Service "minimal tool" policy which interprets the Wilderness Act to disallow mechanical tools in wilderness. The Park Service interprets the same Act for policy allowing chain saw use in wilderness where expedient.
show less
Google Map
(Click upper right box above map to "view larger map" to see legend including NAVIGATION INSTRUCTIONS; expand/contract legend by clicking right arrow down/up)