Among Giants and "Bucket List" Hikers in a Drier Rainforest
Two of our three visits to Olympic National Park in the 1970s—not yet wilderness—were dominated by wet weather.
First was March 1977 during my visit to David, then in graduate school in Corvallis, Oregon, where I would move permanently after we married May 28. We drove four hours to closest park trailhead and started out with heavy packs filled with steak and salad fixings for a "gourmet hike." The trail was snowy, vegetation dripping with moisture. After a few miles of snow slogging, we camped but could not start a fire to cook dinner. Hungry and cold, we slogged back out and found a rental cabin to cook our steaks!
Our next trip during coastal dry season missed the rain; from our photos we hiked along high ridges maybe from Dosewallips River. I recall 3000-foot climbs between rivers and ridges.
We feared we'd be rained out on our last visit in July 1978. Winter rains had continued into the summer. We drove north from Corvallis in drizzle and started on gloomy day up the soggy Duckabush River trail. But we soon met sunburned backpackers! Ascending from the river we passed through a cloud ceiling to sunshine and blue skies. Snow-covered Mount Olympus chain almost 8000 feet high were visible islands above a sea of gray; still raining on the lowlands.
We returned August 2022—44 years later—to dry forest (heavy winter rains had stopped for summer), huge trees, glaciers (some diminishing from climate change), and more hikers. Historic infrastructure of stock trails, bridges, and guard stations slowly decaying. Big logs are still cut out on gentle trails, but unmaintained steeper sections have eroded into routes; some bridges are not repaired, and facilities are shuttered.
As we crisscrossed Olympic northbound and then southbound on river trails, we were surprised to find ample solitude, meeting a few people every day but usually camping alone. Most hikers were doing a popular loop or short trek—other than the popular Hoh River and Coast trails, no one did what we did.
Reminiscent of 1970s visits, we had some coastal foggy days and started our last morning in a brisk rainstorm—but most of our 21 hiking days were sunny and clear or partly cloudy.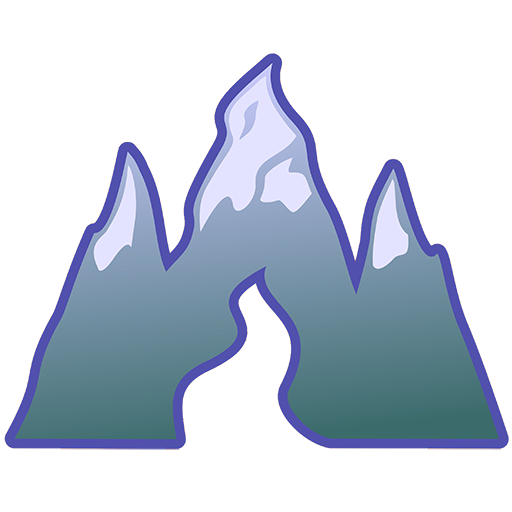 Olympic National Park is 95% wilderness—876,000 acres in Daniel J. Evans Wilderness designated in 1988, largest in the state. We hiked briefly in Buckhorn, one of five nearby national forest wilderness areas. More than 3 million people visit the park annually; most are day-hikers.
National Park Service rigid control requires reserving all backcountry campsites in advance. Five months before the hike was still too late for the popular "Seven Lakes Basin / Sol Duc" area. The permit process was complicated, as our 23-day visit was done in sections in and out of park. Staff at Wilderness Information Center (360-565-3100) helped us make reservations by "tricking" recreation.gov reservation system not designed for long trips with layovers.
We did Coast Trail as our last section—in mid-September with higher tides, unfortunately. Because we were already locked in with stopover, shuttle, and campsite plans, we did out-and-back from north rather than one-way northbound trek (from Oil City), because even low tide was too high to cross at one point.
Weather on Olympic Peninsula is protected from extreme cold northern air masses by Cascade Mountains to the west. The area's 6000-8000-foot mountains draw 12 feet annual rainfall on western slopes, less on the eastside. Even though September is not the driest month (July is); we used raingear only briefly three times over 23 days.
Visit statistics for total trip (including four nights at two supply stops): 23 days, 200 miles at 2.0 miles per hour with 350 feet average elevation change per mile. Although our Garmin 65s GPS did not work well under dense canopy (lost signal and inflated stopped time), it seemed distance was recorded okay; elevation seemed reasonable, but miles per hour was inflated, so it was modeled from previous data (contact us if curious).
Go to map below for more information on trailheads, daily routes, mileages, elevation changes, and photos. (Click on white box in upper right corner to expand map and show legend with NAVIGATION INSTRUCTIONS.)
click here to jump to short summary at end of article; at to read rest of the article, click "show more" below
show more
Our trip covered park in loop north and south, with short trips up Hoh River and along the coast. First leg went north on Skyline and North Fork Quinault River trails over Low Divide to Elwha River past Glines Canyon Elwha Dam (breached in 2014 to restore salmon runs). After rest and resupply at a small resort near Elwha River, we were shuttled to a trailhead for our return south via Gray Wolf, Dosewallips, West Fork Dosewallips, and Quinault rivers, through heavily-visited Enchanted Valley, to complete the 143-mile loop. After lodging at historic, cramped, elegant yet overpriced Lake Quinault Lodge (built in 1926), we did out-and-back trips on Hoh River toward Mount Olympus and on Coast Trail for a total of 200 miles.
After some historic background on the area, we share our wilderness trip in four sections. We do not describe layover days outside wilderness, although our final section with observations and recommendations discusses lodging at resupply stops.
Olympic History and Features
Indigenous peoples have used Olympic Peninsula dating back 14,000 years. Eight tribal nations remaining are Hoh, Lower Elwha Klallam, Makah, Quileute, Quinault, Jamestown S'Klallam, Port Gamble S'Klallam, and Skokomish.
Explorers from Spain and England in late 1700s were impressed by heavily-forested coasts on peninsula, with giant coniferous trees offering great potential for ship masts. American explorers Lewis and Clark reached mouth of Columbia River in 1806 and wrote about "great quantities of excellent timber" from immense fir 25 to 40 feet in circumference and 220 feet high.
By 1827 logging was well-established; in 1897, overcutting concerns led to Olympic Forest Reserve covering two-thirds of the Olympic Peninsula. It became Olympic National Forest in 1907; two years later, lands around Mount Olympus were designated Mount Olympus National Monument managed by the Forest Service. These lands became Olympic National Park in 1938, transferred to Park Service. Most of it was designated wilderness in 1988. Today much of the Olympic Peninsula is public or tribal land, much undeveloped except for logging.
Olympic Wilderness has four major temperate rainforest valleys: the Hoh, Queets, Quinault, and Bogchiel. Lower reaches contain old-growth forest including western red cedar, Sitka spruce, Douglas-fir, bigleaf maple, and western hemlock trees—many up to 500 years old with cedar up to 1000 years old—offering a glimpse of what the entire peninsula was like before logging began. Glaciated ridges, basins, and passes separate river valleys. The park also includes a large stretch of coastal wilderness with upland forest regrowth of about 100-year-old Sitka spruce.
Rugged ridges and river cathedrals: Skyline, North Fork Quinault, and Elwha
To start our trip, we drove through late summer chaos around Lake Quinault to camp at primitive North Fork campground with brief hike up North Fork Quinault. Waking to wet tent from coastal fog, we left our vehicle at Irely Trailhead, start of Skyline Trail. A local driver would pick up our vehicle, park it at home, and leave it on our return morning at Graves Creek Trailhead.
Good trail ascended gently through large trees, boggy terrain inhabited by frogs of all sizes and colors, and past "Irely Lake" (apparently shallow reservoir, now boggy area with some stumps and dead trees showing a waterline on lower trunk). Trail crews had carved out with chainsaws a "tunnel" walkway through a giant red cedar log. Ring count indicated about 1000 years.
Trail neglect met us at Big Creek: a washed-out bridge was replaced by route marked with cairns to hop across on rock piles, logs, and boulders, then a slidy crawl up log-strewn muddy cliff to rejoin trail. Trail after was fair grade but washed out all the way to basin. We met a large group from Elwha River finishing Skyline Trail and were passed by young woman with light pack seemingly "on mission."
We left camp next morning in wet fog; contour trail became steep route between little basins. As fog burned off, we saw rocky peaks, canyons below, tarns, and a black bear scarfing down huckleberries. We were tempted to stay on scenic Skyline, but a group about our age complained about rough route ("climbing up waterfalls") that took three days from Low Divide. We were locked in with reservations for lodging and shuttle and could not afford two extra days.
We headed down Elips Creek and soon regretted it (later learned that Park Service may close this unmaintained trail). After brushy basin through tasty huckleberries, trail descended into forest; we clambered over giant logs or around on steep slopes. I was insulted by new Elips Creek sign at river junction. Two miles up and down around roaring side creek crossings on high bridges, we camped in a small flat just below Trapper Shelter.
Late that night we heard a female voice. "Mission" hiker who passed us below Three Lakes had hiked the 26-mile Skyline route and then done four miles from Low Divide in the dark! She was worried about mice in the shelter and thought there must be several campsites since we both had reservations. (Not so.) She declined our offer to share tiny campsite and, with no other space, set up her small tent inside the muddy shelter. She left early; still eight miles to meet husband at noon.
We met many hikers but camped alone at rarely-used Low Divide campsite in spruce and Alaska yellow cedar (giant treefall had split the camp, requiring roundabout trek to outhouse); guard station was shuttered. Abundant huckleberries graced dessert. Next morning, we passed lovely Margaret and Mary lakes. After brushy descent, two river crossings, and one uncut flat, hike followed fairly open gentle trail through cathedrals of Douglas fir, western red cedar, and western hemlock 500+ years old. We met hikers of all ages trekking up Elwha.
One morning along the Elwha I spotted what looked like two large brown fish. With tails. River otters! They flew up the river underwater using tails like fins. One returned, swimming on his back, and looked at me. He seemed curious and friendly. By the time David and the camera came, the otters had crawled onto the bank in the shadows.
Our trail finally left the river, ascended along ridges, and descended on road to Whiskey Bend Trailhead. No vehicles here; in November 2015 the Elwha flooded and destroyed the road below, ending vehicle access to this trailhead, Elwha Dam, and Olympic Hot Springs on the far side. A Park Service temporary repair was washed out again in 2017. Now visitors hike or cycle the roads.
We met an old Park Service pickup truck heading to the trailhead to drop off volunteers. David talked to the driver and learned the truck had been at defunct Elwha Guard Station before road washout. Park Service uses it for work trips on the now-closed roads.
After camp at closed Altair Campground (damaged by floods), we took a connector trail to West Elwha Trailhead in midst of private cabins and rarely used; we followed right-of-way trail along private road marked by unfriendly "no trespassing" signs. Another mile of public road brought us to our two-night rest stop: Elwha Bed and Bath (then for sale, but kind host still rented us a beautiful cabin), with views of Hurricane Ridge high peaks.
Gray Wolf-Dosewallips-Quinault: Labor Day loops, "enchanted" crowds
We enjoyed our ride and chat with Karen Lehman, our shuttle driver who also helped us find a shuttle for Quinault area. Karen grew up in Forks and had worked in logging, on trail crews, and for the county; in her "retirement," she now shuttles anglers and hikers throughout the park. She dropped us at Slab Trailhead, packed with vehicles.
We soon realized most were not on our route along Gray Wolf River but went other way to Deer Ridge for a Labor Day weekend high-country tour via Grand Lake and Cameron Basin, then back on Dosewallips and Gray Wolf; we met some on their return.
On Day 11 (2nd day of this leg), we got first rain on steep day hike to Cedar Lake from a base camp at Falls Camp. We donned raingear and continued up steep route. The lake was beautiful, but I did not linger in spitting rain. We passed two falls on Cedar Creek; GPS also showed "the falls" we did not see on Gray Wolf River near camp, apparently obscured from trail view by brush.
As we snuggled in sleeping bags on a cold morning, I heard someone walking past our tent. We followed his footprints all day; perhaps a weekend hiker headed out Dosewallips. The trail climbed along the river, crossing several times on logs or planks. At 6200 feet the stark pass was a highlight; a few yards down were stunning views of Mount Olympus glaciers 20 miles west.
We met a cheery young woman on the long switchbacks to Dosewallips. She said she did the high country but saw very little in the rain and the fog; Cameron Pass was "straight down." I felt better about hiking mellow river trails. We had a beautiful big camp to ourselves on Deception Creek above Dosewallips with ample huckleberries.
After junction with Northwest Trail, we crossed main river on big bridge, contoured to a high bridge across West Fork Dosewallips, and followed trail climbing along West Fork. We met backpackers hiking from Quinault to Dosewallips, another popular trek. We arrived early at Diamond Meadows, our reserved campsite, and considered pushing on—glad we did not. A Park Service wilderness ranger arrived, focused on checking our reservations. David had not printed our itinerary, so Ranger Parker radioed into headquarters to check us out; we had an awkward wait before the office called back to confirm our trip.
I left camp before David the next morning and soon encountered the worst crossing of the trip; a log jam had broken up the bridge, forcing a shimmy around large logs mid-river. I crept back to shore, hiked upstream, put on sandals, and forded the creek. David found a better log to cross. I was appalled that the ranger did not mention the crossing—apparently more focused on visitor compliance than safety. Glad we forewent cold shady Honeymoon Meadows camp, perhaps named for wet meadow on other side of river.
We hiked through wide basin and alluring turnoff to La Crosse Pass, which we may have hiked from Duckabush River in the 1970s. Just before Anderson Pass, we passed Camp Siberia, full of campers. The pass was nondescript, but we dropped packs to clamber up steep washed-out trail to "Anderson Glacier," mostly melted from climate change, renamed Anderson Moraine. A group of hikers from Camp Siberia followed us. At top was mud puddle tarn, but a crawl up steep route beyond rewarded with view of turquoise lake, newly-exposed glacial basin void of vegetation and snowfield remnants of glacier.
Dropping down long trail we saw a waterfall from Anderson Moraine "lake" forming the Quinault headwaters. We met a couple not typical for backpackers: she wore a hijab and long black dress, and he was anxious to know how far to Camp Siberia (less than 2 miles). Next a troop of women on day trip to Anderson and more backpackers headed for Camp Siberia. Our goal was Enchanted Valley, named for moss-covered alder and maple forests on river (mosses thrive on hardwoods during mild, wet leaf-off season). This alluring name drew many campers, but the area was large; we found a quiet nook in an alder grove.
On early trek out I stopped by the closed-up Chalet—once a private resort. Park Service uses it for emergency shelter and storage. I passed about 30 tents, on the river beach, in meadows, and in the trees. Campers were just stirring. Down river I saw a big owl flitting among the ghostly "enchanted" hardwoods.
We stopped mid-morning off trail to make breakfast and missed many hikers coming in. Aside from one man planning to camp in the high country, most were headed for Enchanted. We played tag-team with a couple who had come from Camp Siberia and were hiking out that night—about 20 miles. She was limping. David thought they might be among people doing a loop route on Graves Creek and ridges to Skokomish River trail and high basins above Quinault.
Ranger Parker (at Diamond Meadows) had warned us that our "reserved" campsite Pony Bridge had only four slots but offered no alternative; apparently Park Service overbooks. So we stopped at a nice unofficial site with huge hemlock just off the river near Fire Creek. Next morning, we met a father and young son we had chatted with above Enchanted; they had also camped on river short of Pony. Sure enough, several tents at official site. A steep climb, then old logging road down to Graves Creek Trailhead, where we met two day-hikers and six backpackers. Our vehicle was parked in an obvious spot (dropped off at 9, we learned) among 37 others. As we packed up, I saw 19 people starting out; we met another 15 vehicles coming up the road. A popular place.
Hoh River: Black Eye On The Trail More Traveled
It was foggy driving along the coast, pavement wet from last night's rain, but sun showed through clouds on the Hoh River. I was intimidated by the line of cars at the park entrance station, but it moved fast. Campground and parking lot were zoo of crawling cars and milling people. We parked half a mile from trailhead and loaded up packs for a four-day out-and-back.
First two miles were neck-and-neck, mostly with day-hikers, some moving slowly enough to pass. Trail was heavily compacted from overuse. We met backpackers and tag-teamed with two young women talking nonstop; their destination Lewis Meadows was beyond our camp. Three miles in, we lost the hordes and began to enjoy the forest. Then David snagged his foot on a root.
He was carrying a Park Service-required bear canister a little too high in his pack and tripped while headed downhill. This propelled him and top-heavy pack headfirst off the trail; his glasses frames hit something, resulting in a big black eye.
On the river, Olympus Guard Station Camp was deserted except for one tent on the east side near a shuttered guard station and a shelter. We camped in a group campsite on the west end in big spruce trees.
David slept longer than I wanted to—he was a bit dazed and his purple eye was scary—but said he wasn't hurt enough to hike out. I got up, went to my pack, and a mouse shot out! The lower pouch was full of sphagnum moss; the mouse had been busily building a nest all night! Overused Park Service campsites often attract mice or other unwanted critters. We got a late start.
Trail passed turnoff to Sol Duc high country, then Lewis Meadows with about 20 tents. We were later passed by day-hikers from Lewis: father and son and then our female friends from day before. One, a physician's assistant (PA), was a bit worried about David's eye.
We met several groups coming out; one woman mentioned a "sketchy ladder." I thought she was referring to a route up Mount Olympus after Glacier Meadows.
Hoh River had turned gray from glacial till; at a high bridge over the river, we saw the cause: gray Glacier Creek from Mount Olympus joined the river just below the bridge. We switch-backed up to roaring Martin Creek and a nice campsite in the trees on a tributary. Like many earlier sites, it was marked with tent sign from trail but was not on recreation.gov site. We had been told about it by hikers who found no easy water access at Elk Lake—our "reserved" camp. We planned to cook breakfast and day-hike to Glacier Meadows and back.
Trail climbed to views of Elk Lake, shelter, and a few tents; it then climbed steeply, contouring far above Glacier Creek—cascading right out of glaciers—we could glimpse through fog on Mount Olympus peaks. We met the two guys returning to Lewis Meadows and other hikers; one mentioned a grouse and chicks we did not see. The trail was a thin contour around side canyons with skittery drops and climbs. On the next drainage we saw the ladder—indeed sketchy. You had to inch out on a sliver of trail to ladder with top stretched about a foot aboveground, and descend more than 200 feet on wooden steps secured to cables suspended down slumped hillside.
David had stuck close behind me all day; still a bit dazed, he said he was too shaky to do the ladder, and besides, we were out of time to get back before dark. I was happy to turn around. We had seen Mount Olympus; I wanted off the skittery route.
Down further I saw the grouse sauntering along, no chicks in sight. She strolled down a ways, then plopped off the trail. Almost to the lake, the two young women overtook us. They did the ladder—yes, it was sketchy. Turns out one worked for Park Service at visitor center, so no doubt peer pressure required completing the hike, but they had many miles in the dark back to camp.
We had a leisurely last day to Five-Mile Island. We met 36 people headed up; our timing was perfect between crowds! I did not envy the few planning to backpack to Glacier Meadows taking packs down the ladder. Our PA/park duo eventually caught us, but they kept stopping and we kept passing them. They were very tired from the long day-hike! They were college buddies from the South; the PA had flown to Washington to visit her parkie friend. No wonder the gabfest.
Five-Mile Island was swarming with day-hikers but only one camp, near the river: two women from Texas (and later two more women) camped on river; we found a site in the trees. We went to the river to use our inReach satellite phone (David checked in nightly with our daughter) and saw big steelhead and bigger salmon making their way up a side riffle around the island. A giant red fish would linger, then launch himself into flight up the rapids with a huge rush of water.
I finally engineered an early start (before 8 a.m.) the next morning, and we had the beautiful temple of Hoh Rain Forest and riverbank all to ourselves for a couple hours before meeting the crowds. We had been too distracted by other hikers to appreciate this beautiful area on the way in. Before we reached the visitor center, we had met 60 day-hikers and eight backpackers.
Our Park Service trail buddy was behind the front counter but too busy with Junior Ranger program to chat. We left for parking lot to change clothes and repack for last section of trip.
Coastal Finale: Ropes and Ladders, High Tides and Rain
Karen met us in Forks and dropped us off at Third Beach trailhead. She thought it was unsafe to leave a vehicle overnight and would drop ours off the last morning of our coast trip. Since she had worked on the Hoh River Trail, I asked about the "sketchy ladder." She said that section of trail was always washing out and "we were always putting up ladders."
Trail was graveled old (probably logging) road through second-growth Sitka spruce forest then steep drop to Third Beach for evening camp. (Since the coast was added to Park in 1953, the uniform upland forest may have been a plantation.) Day-hikers left before dark with a few camps remaining. We enjoyed sunset from our camp among driftwood and big rocks out of the wind.
Next day we left early to avoid midday high tides at Taylor, Scott, and Strawberry "pinch points." Trail followed beaches to cliffs where it climbed to Sitka spruce uplands with knotted ropes or ladders on steep parts. I quickly adapted and did better on ropes than I had thought.
We met people who had made it around high tides from south (last chance for about a week unless crossing late at night, or else regional tide chart was not quite accurate). Some were thru-hikers from Northwest Trail (which finishes on the coast) and Pacific Crest Trail (PCT) thru-hikers who had come from Mexico but were stopped 18 miles from the end. Pacific Crest Association had closed the trail due to fires in Canada. They snagged a ride from someone's uncle and were finishing their miles on the coast! They built a "PCT marker" of driftwood and stone at Toleak Point.
Toleak offered lovely nooks in the trees, only one occupied. But David wanted to avoid the compacted soils and camp on the beach, so we hiked around the point and to the end of the beach, then chose a site beside a huge driftwood log, set up tent, and hung up packs. We then hiked another five miles roundtrip climbing and descending ropes and skipping rocks across Falls and Goodman creeks. We had been warned creeks would be higher with high tide. They were! En route back we put on sandals to cross thigh-deep water. After the second crossing I started up the shore to a log to put on my boots—slipped in slick mud and fell into Falls Creek!
Many people were camped at Toleak. The trail up to Jackson Creek water source was marked with funky bleach containers. While David pumped water, I talked with one guy waiting on his gravity filter. He and friends did the same day-hike as us, returning at high tide. On Falls Creek a large black animal growled at them. Fearing a bear, they backed off. Then they realized it was a seal barking—it had drifted in with the high tide!
Beautiful ocean sunset but rain on the tent later that night. As we packed up camp it started raining again, clearing by the time we hiked out. Even though our tide-timing was carefully planned, "low tide" was in periodic high cycle, and we had leave beach at Scott Point to clamber up and over with ropes. On the last rappel above Third Beach, my foot slipped in the mud, and I was dangling on the rope. After that I crept over to a dilapidated wood and wire ladder and slowly descended around missing slats, annoying a young woman at the bottom, anxious to start her climb.
Coast Trail is notorious for treacherous mud, so it was only fitting to experience it—especially since we had so much nice weather in a place that can be much wetter. We left the hordes at Third Beach for an uneventful hike through woods to the trailhead; our vehicle had a strategic spot right by the trail. Karen had left it earlier that morning.
At end of trip, we stayed at a resort cabin a few miles out of Forks; for our last night on Olympic Peninsula, we bought groceries in town and feasted on steak, baked potatoes, salad, and blueberry pie—to celebrate our first visit 45 years ago. On a partly sunny evening with no rain in sight, we could have made dinner outside!
Observations and Suggestions
Returning to Olympic Park for three weeks—44 years after our last visit—we offer the following:
Climate change was very evident from rapid melting of glaciers, drier summer/fall weather, and more common flooding from extreme weather. But few forest fires.
A lot more hikers visit now; most do predictable loops or treks. Look up posts on Olympic Park trips and plan something different for maximum solitude! Fewer people in late fall.
Park Service does fair job of wilderness management with reasonable policy of chainsaw use in wilderness (essential to cut big logs) that keeps most trails open; it also tries to limit crowds of backpackers for existing campsites. Park Service inherited large infrastructure of shelters, guard stations, and bridges built by Forest Service during early management but only maintains some bridges and trails. Perhaps Park Service could explore creative private-sector collaborations to restore and maintain many historic structures now falling into disrepair.
Visitor enjoyment could be improved by (a) creating more day-hike loops at trailheads to reduce congestion; (b) at least minimally maintaining popular primitive routes used for backcountry loops; (c) reviewing designated campsites which are highly compacted, adding more and managing on rest-rotation; and (d) reconsidering online recreation.gov permit system which is clunky and overbooks small sites. Unfortunately, most federal natural resource agencies now use this system, operated by private contractor Booz Allen Hamilton as unaccountable "cash cow."
Park Service should limit rates for concessionaire running historic Lake Quinault Lodge; apparently price had tripled from norm last September to benefit from post-COVID travel boon. We noticed mostly wealthy clientele; backpackers stayed elsewhere. Not sure concessionaire rates should be more than most of the public can afford.
Other private lodging near park somewhat detracted from rest days. Emerald Valley Inn was overpriced and seemed rather greedy in refund policy. The 3 Rivers Resort had helpful staff but overbearing management. We were chastised by owner (or manager) for hanging our gear to dry (at a rustic resort with cabins and campground). When we said we had received permission from friendly staff, manager assured us staffer would be reprimanded!
We found reasonable and flexible local shuttle drivers. For west/north side of park, Karen's Shuttles (call or text 360-244-0617); for southside, OP River Shuttles (Alicia, 360-593-4898). Shuttle service found online was more expensive and less flexible.
show less
Google Map
(Click upper-right box above map to "view larger map" and see legend including NAVIGATION INSTRUCTIONS; expand/contract legend by clicking right arrow down/up.)