Non-Wilderness Offers Solitude And Cleared Trails
The "Smokies" were definitely smoky for our first backpacking visit in September sometime in late 1980s. Wildfire in Sawtooth Mountains to northeast provided hazy skies for whole trip. It was also very dry. Other than smoky skies, I recall dry Apollo Basin, recently hammered by a band of sheep, and motorcycles passing on dusty Big Smoky Creek Trail (as we were heading west for a large loop).
We experienced a very different place during 2022 revisit after rainy spring. No dust, clear skies or showers, and mostly good trails already cleared of logs even in recently-burned area. It was reminiscent of hikes prior to big fires that have burned most Western mountains since 2000 (often leaving down logs, washed out creeks, and heavy vegetation regrowth).
Since Smokies are non-wilderness, motorcyclists apparently clear trails with chainsaws, banned in national forest wilderness. Forest Service only allows handsaws, which require more labor and skill; consequently, many trails in nearby Sawtooth and Challis wilderness areas have still not been cleared years after fires.
June trek was planned to go from Hailey outskirts to Prairie Lakes but was aborted at Apollo Creek due to late spring snow on passes. We resumed it together in July after snow melted. Most trails were good, though Idaho Batholith soils were slippery on steeper stretches. All but a half-mile of the trek was cleared of logs from recent fire-killed trees.
Both parts of the trek were graced with lavish fields of floral splendor, solitude except near popular trailheads, and stretches of excellent trails—many shared with motorcyclists and mountain bikers. The Forest Service and partners are much more diligent to clear trails in non-wilderness areas where chainsaws are allowed.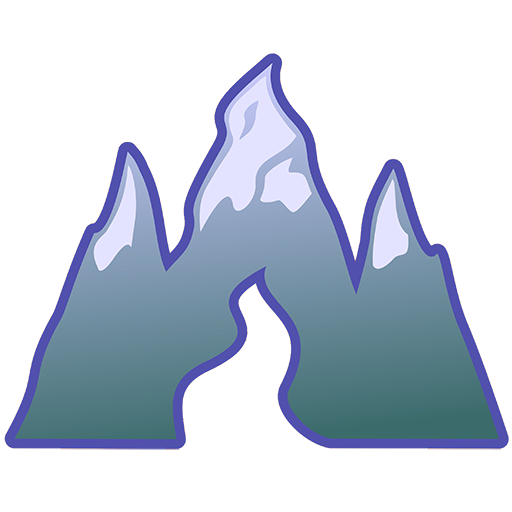 Smoky Mountains ("Smokies") run 40 miles northwest on western side of Big Wood River Valley in Central Idaho including 9,150-foot Bald Mountain (Baldy), main ski terrain for Sun Valley Ski Resort, looming over Ketchum.
Smokies offer alpine terrain and lakes with nine peaks over 10,000 feet but are not wilderness. Most roads and trails are open for mechanized and motorized use with a few steep hiking-only routes.
Frequent wildfires observed by early (former European) settlers gave mountain range its name; most recent were 111,000-acre Beaver Creek Fire of 2013 and 48,000-acre Castle Rock Fire of 2007. These fires burned much of the extensive trail system.
Trip began as solo trek on private land near Hailey, crossing public land managed by Bureau of Land Management (BLM) (including some private inholdings), reaching Sawtooth National Forest on second day and continuing on the Sawtooth. June trek stopped after too much snow encountered above 8,800 feet and was completed in July as partial loop.
Solitude was high (for two weekday trips) other than day visitors near trailheads. A few backpackers were met near Prairie Creek.
Visit statistics for both June and July parts: 8 days, 82 miles at 1.8 miles per hour, with 475 feet average elevation change per mile.
Go to map below for more information on trailheads, daily routes, mileages, elevation changes, and photos. (Click on white box in upper-right corner to expand map and show legend with NAVIGATION INSTRUCTIONS.)
show more
June: Northwest from Hailey
David started trip in June off Broadford Road between Hailey and Bellevue as solo trek. Since I was recovering from knee replacement surgery and not yet ready for backpacking, I dropped him off at a gated road just after the Wood River crossing. He had previously obtained permission to cross from the property manager. Tromping in his gaiters through tall grass wet from previous night's rain, he was happy to find bridge crossing canal on boundary of private land.
He followed bright green grassy Star Gulch on Bureau of Land Management (BLM) and private lands through fields of larkspur, penstemon, and lupine, connecting to Colorado Gulch and Croy roads. A BLM ATV (all-terrain vehicle) playground allowed him to circumvent private neighborhoods to connect with Bullion Gulch Road, passing remnants of Bullion, a mining town of 700 residents in its heyday.
For next two days, David followed ridges and creeks of the lower Smokies on roads and motorcycle trails. Although area had burned in recent Beaver Creek and Castle Rock fires, all trails were cleared of fallen logs, either by trail crews or trail users with chainsaws. Trails had bridges across creeks—until Meadow Creek with five crossings and no bridges. David donned sandals, then added rocks to hop across Warm Springs Creek.
He saw a few signs of people: one sheep camp and dog walker on first day, two motorcyclists and two mountain bikers on second day, then one motorcyclist and one car on third, and a father and son on fourth day by Baker Peak.
A half-mile stretch of Castle Creek Trail to a pass near Baker Peak was the only uncleared section of the whole hike. Coming down to Baker Creek was snowy.
After camping near road, David hiked up to half-frozen Baker Lake. On next pass, slushy new snow on hardpack was slidy even with snowshoes. He saw tracks from weekend skiers.
In snowy Apollo Basin, David decided to abort the trip rather than cross three more snowy passes before Prairie Lakes. Using inReach satellite phone, he texted me requesting a ride and dropped down Apollo Creek Trail. We met on Baker Creek Road a few hours later.
July: Prairie Lake Loop
By mid-July the Smoky Mountains were melted off, and David wanted to return and complete the trek. We planned to hike from Prairie Lakes to Apollo Basin, covering section he omitted. We would return to Prairie Creek Trailhead by looping on connecting trail to Miner Lake.
We started on a stormy morning that cleared by midday. We met a backpacker at Mill Lake Trail junction, then three separate day hikers. A gung-ho couple with two small kids tag-teamed us to Prairie Lakes, where David fished and I tried to find a warm spot in shifting sunlight.
En route to Prairie we passed through fields of Indian paintbrush, lavender and blue penstemon, yellow balsam root, and while alpine fleeceflower. Above the lake, snow was gone from the steep trail to pass. It next contoured above a basin, crossed a drainage, then climbed sharply to the ridge. I quailed at slidy rocks and left my pack for David, pulling myself up low-growing subalpine fir instead of slippery trail. After skimming above Royal Gorge, narrow trail contoured on other side of ridge above Norton Creek through more fields of arrowleaf balsamroot.
I was glad to rejoin Baker-Norton motorcycle trail at next junction. Sketchy route from Prairie was rightly marked "hiking only." We crossed three more small passes and descended to Apollo Basin, which was bright green instead of snowy. Creek was dry; quarter-mile down Apollo Creek Trail, we found it running again. We camped at a horse camp with picnic table David found on his June trek; I wore my "gnat hat" to fend off aggressive mosquitos.
Instead of returning to Prairie Lake, I suggested taking Prairie-Norton motorcycle trail and climbing Norton Lakes basin over pass to Miner Lake for partial loop. My real motive was avoiding slidy route back to Prairie Lakes.
We first took brief day hike down Royal Gorge Trail, which I think we hiked to Smoky Creek on our first 1980s backpack. We did not go far enough to see gorge or creek. Trail was slick from motorcycle use. Luckily Prairie-Norton was mellow, so less slipping. Canyon slopes were walls of yellow balsamroot. We also saw more penstemon, paintbrush, and lupine.
Norton Lakes Trailhead was packed with vehicles; we met most occupants coming down from a day hike, many with dogs. Perhaps mostly local residents, as Norton Lakes is one of closest lake basin trails from Wood River Valley.
We had Lower Norton Lake to ourselves. I saw trail on far side of lake and thought it might go to Big Lost Lake shown on my map in adjacent trailless basin. No time to check it out, (but we returned in October and did that loop, discovering an old trail washed out in some sections but accessing Lost and Smoky lakes, then descending to Norton Creek; see red GPS track on map below).
One backpacker was camped at Upper Norton. He reported good fishing; two big cutthroats cruising lake backed his claim. His friendly border collie brought David a stick, which he threw in the lake, grieving the water-adverse dog. We climbed narrow switchback trail to 9,999-foot pass. Snowdrift on top worried me, but trail went around it with long (snow-free) switchbacks to Miner Lake.
Granitic Idaho Batholith soil was like tiny buckshot underfoot; well-engineered trail was very slick! It took me ages to creep down to lake where we found Douglas fir grove. David set up tent and began fishing. A couple showed up, eyed our tent, and disappeared around lake to another site. No luck fishing, and we thought wistfully of big fish in Upper Norton.
We had started this trip in morning thunderstorm and ended it same way. Rain caught me on way down from Miner and I donned raingear. It was sunny when we reached Prairie Creek Trail. Passing a big meadow, I saw a couple packing up tent while large dog waited.
Crossing creek, we met a local nanny with kids and doggy-care clients. At trailhead, the meadow couple overtook us. They were camping their way from Colorado. Also joining us were two bow hunters scouting for mountain goat up West Prairie Creek. They reported big elk herd and mountain goat sightings. No doubt they would be back!
show less
Google Map
(Click upper-right box above map to "view larger map" and see legend including NAVIGATION INSTRUCTIONS; expand/contract legend by clicking right arrow down/up.)