Hiking Tank to Tank in Arizona's largest wilderness
I awoke in predawn dark to two owls calling—lower and higher pitch indicating desert courtship. My mouth was dry, but I took just a sip from my bottle.
We were 14 miles past our last water stop in Cabeza Prieta Wildness with about a half a litter of water between us. A long day, a dead-end jeep track and cross-country over lava rock had ended with camping an hour short of our planned stop at the next predicted water.
Cabeza Prieta Tank was 1.5 miles up the road and half mile or so up a steep wash. If the tank was dry, we might be in trouble.
Next tank was at least 12 miles by road. If this one dry, next might be also. Safest option might be hiking back to Senita Tank where we had filled up previous morning. But we could not hike all day with no water.
We could ask for help: either pushing the SOS button on our Garmin inReach satellite phone or hiking back about 6 miles to an emergency beacon maintained by U.S. Border Control to rescue (and catch) thirsty illegal migrants and pressing the help button.
No alternatives sounded too good.
After we packed up camp and trudged up the road, I wondered if it was such a good idea to spend a week backpacking in a drought year in dry Sonora desert on the Arizona-Mexico border, an area infamous for deaths of migrants trying to illegally hike north to Interstate-8.
In January we looped between three tanks a Cabeza Prieta FWS official said were viable. They were. This longer trip was planned around five tanks he said were okay. What if he was wrong? We had talked a month ago and no rain since then. Desert was dry.
Soon we parked our packs under a palo verde and clambered up a sandy, rocky, brushy wash. Nimble David got past the low dam first and dropped into a natural pit. "We're not going to die!" he announced. The pool might not last through the summer, but it was plenty for us.
Hiking the refuge wilderness—800,000 acres of lower Sonora desert on the Arizona-Mexico border—is an unmatched winter backpacking trip, if you know where the water is.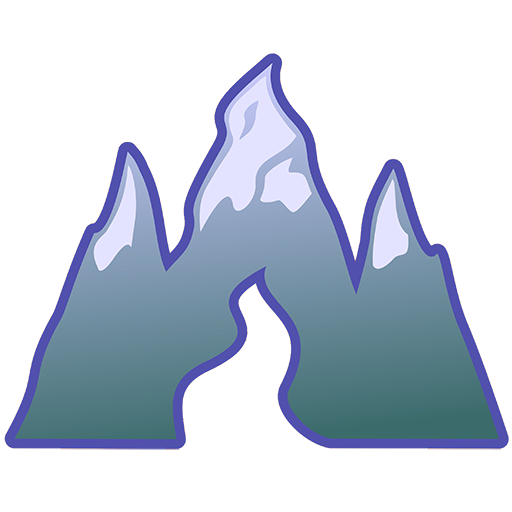 Cabeza Prieta Wilderness is Arizona's largest (800,000 acres) and managed by U.S. Fish & Wildlife Service (FWS).
The National Wildlife Refuge office was very helpful for water and other information. The refuge has no maintained trails, but administrative roads closed to public and flat terrain facilitate hiking "tank to tank."
Entrance permit is required since refuge is within Barry Goldwater Air Force Bombing Range and live ordinance and infrequent sonic booms are among the hazards/ features; the permit protects Air Force from liability. Refuge website has instructions for obtaining permit.
Public Access is from 3 roads into wilderness from Ajo, Tacna and Wellton. A guide gives directions. High-clearance 4WD vehicles are needed. DO NOT visit this desolate dry area without checking-in with FWS and reading material on preparation.
Water management for wildlife is key FWS focus. The refuge has tinajas ("clay jar", a natural pocket below waterfalls) or tanks both natural and improved In the 21st century drought, FWS has brought in tubs and tanks for transported water. FWS rates all water as non-potable, but we had no problem with filtered water (using filter that removed all material 0.4 micron and larger). Some sources had slight discoloration or a mild taste probably from salts (as salt molecules much smaller than 0.1 micron).
January visit was 5-day backpack into Growler Valley between Growler and Granite Mountains, accessed by 15-mile Charlie Bell Road from Ajo; this road was fine for our small Sports Utility Vehicle (SUV).
February visit was 7-day backpack around and through Cabeza Prieta Mountains. Access was 44-mile El Camino de Diablo (Devil's Highway) from Wellton; also fine for our small SUV (western section had been recently graded).
Visit statistics for both trips: 12 days, 111 miles at 2.4 miles per hour with 100 feet average elevation change per mile.
Go to map below for more information on trailheads, daily routes, mileages, elevation changes and photos. (Click on white box in upper right corner to expand map and show legend with NAVIGATION INSTRUCTIONS.)
show more
Desolate Desert Wilderness has rich human history
Cabeza Prieta spans desert landscape ranging from 700 to 2800 feet in 7 rugged mountain ranges and broad valleys dotted with sand dunes and lava flows. Rainfall averages 3 inches on the west side and 9 inches on the east; temperatures rise to 100 degrees most days from June to October. But the refuge is home to about 300 wildlife species including 50 common species like desert tortoise, lizards, rattlesnakes, wide variety of birds, bobcats, javelina, bats, coyotes, bighorn sheep, and endangered Sonora pronghorn (commonly called "antelope").
Cabeza Prieta means "dark head" in Spanish for a black lava topped peak on a granite dome near the refuge's western boundary. Jesuit missionary explorer Padre Eusebio Kino may have named it as he crossed the area several times between 1699 and 1701. In 1774, Spanish conquistador Juan Bautista de Anza pioneered a 130-mile route from Sonoita Mexico to the Colorado River crossing near Yuma known as El Camino del Diablo (the Devil's Road). Hundreds died along this route not planning for adequate water. The 1849 California gold rush just increased traffic.
Indigenous people were better suited to the area than gold-seeking Europeans. They collected cactus fruit, desert annuals and mesquite beans, and hunted desert bighorn sheep and small game. Near Charlie Bell Well, presumably a natural seep in past, more than 3,400 petroglyphs have been dated to the Archaic period, 8000 BC to AD 500. Shell artifacts indicate jewelry made here.
The area was set aside as a game range in 1939; in 1941 it also was designated for US Army Air Corps use training World War II pilots. Many natural tanks were enhanced by the Fish and Wildlife Service in the 1950s to improve water supply. In 1975 the area was renamed Cabeza Prieta National Wildlife Refuge, the 3rd largest in the United States. Cattle grazing was eliminated in 1983.
In 1990 most of the refuge became wilderness; with interior roads closed to public driving but used by FWS. Since the refuge shares 56 miles of border with Mexico, it is a northbound corridor for job and relief-seeking migrants and drug runners; the Border Patrol uses roads and makes dozens of All-Terrain-Vehicle (ATV) tracks on fragile soils throughout wilderness.
Previous desert trips entice more exploration
In January 2018, we developed a taste for Sonora desert hiking with a
short backpack in Organ Pipe
National Monument administered by the National Park Service. We used a water drop and pools found in one basin for the four-day trip through this mostly dry area. Organ Pipe is adjacent to Cabeza Prieta; El Camino Del Diablo passes southwest through the monument on its way to the refuge.
That December we also did our first of two visits to Arizona's second largest wilderness, the Kofa north of Yuma, also a wildlife refuge for desert bighorn sheep.
Neither wilderness was particularly hiker-friendly. Organ Pipe Cactus National Monument, although 90 percent wilderness, is a traditional park with scenic drives and a big campground; wilderness backpacking is allowed away from the road corridors but not facilitated. Park staff warned there were no reliable water sources and advised against "water drops" that might be confiscated by Border Patrol.
Kofa Wildlife Refuge seemed managed for wildlife, hunters, and Universal Terrain Vehicles (UTVs) and large 4WD vehicles legal on nearly 250 miles of roads that bound and bisect wilderness. Well tanks had a pipe and guzzler for wildlife but no spigots for humans. However, in two wet years we found ample water from potholes and natural tanks.
We approached planning our Cabeza Prieta visit with caution. We were pleasantly surprised.
The refuge website said the office was closed (COVID19 restrictions) but a "contact us" staff email yielded a friendly response from a deputy manager who answered every question, identified viable tanks, and encouraged us to visit. Tanks even had a spigot. With planning, there was sufficient water for a short exploratory visit.
First Visit: Loop from Charlie Bell did not disappoint
We chose shortest access road for our first visit: 15-mile Charlie Bell Road from Ajo, parking about a mile short of road's end and hiking desert pavement alongside rocky road to a pass where a gate marked the wilderness boundary. A tower with a blue flashing light; (and a button to push for help) was an "emergency rescue" station installed by
Border Patrol
. Border Patrol officials say the stations were installed to reduce migrant deaths although non-profit groups like Humane Borders and "coyotes" who transport migrants for a price both view them suspiciously as a trap.
After a short steep drop from the pass down a canyon, we found a metal tank at Charlie Bell Well; an old windmill converted with solar panel for pumping water. Tank had a spigot. We camped on a flat above a wash in palo verde and ironwood. Famous petroglyphs and an old gravesite were on a hill just above the well. (This chatty video was best photography we found on petroglyphs; we recommend muting sound).
We learned the hard way (14-mile hike) that roundabout roads in flat desert often featured deep sand from vehicle use; better to hike adjacent firm desert. We found Granite Tank (by headlamp) housed in rugged mountains: an amazing, concrete-engineered tank hewn out of rock into side of a steep wash with steps leading down to a deep pool of water. That night I could see blue flashing lights from Border Patrol stations in the valley.
Next day we left road and headed straight for Red Tail Tank, easy travel by GPS across flat desert with minimal vegetation. An actual mental tank had replaced what was a natural seep in a drying mesquite bosque now dotted with tree skeletons. That night I heard a lone coyote barking above our camp in a maze of mesquite.
Having learned the drill, we sited on distant Sheep Peak at end of Charlie Bell Canyon for our 10-mile return trip. Other than two big wash crossings, hiking was easy; we arrived back at our first camp just in time for a gorgeous sunset.
Second Visit: Looping the Cabeza Prieta Mountains
With a successful visit under our belts, we planned a longer one for February, circling in and out of Cabeza Prieta Mountains from Tule Well on El Camino Del Diablo.
We were relieved to find water in the Cabeza Prieta tinaja (natural tank) along with an engineered tank in an adjacent wash. We discovered a trail along canyon side back to our packs.
We took a "short cut" route from Cabeza Prieta Pass to Halfway Tank and found mostly a trail used by sheep and probably migrants. At the mouth of a broad valley we found Halfway Tank, a nearly dry pool in an engineered structure with roof over it; there was also a supplemental guzzler that Arizona Game & Fish and FWS had developed in 2006.
We had one more "dry tank" scare the next day. Our route called for out and back hike to Buck Peak Tank, with more than a day on to Buckhorn Tank. We left a water stash in a big ironwood tree (at beginning of out-and-back) for a dry camp next day enroute to Buckthorn.
David was a little confused with his GPS route planning and we hiked road a couple miles out of way before taking a more direct route towards the tank; but this meant crossing dozens of washes below toe of mountains where they were quite large; very annoying and tiring for Cindy! We finally joined Buck Tank Road turning back into the mountains for a cold shady hike into the wind. Just at sunset we found the tank in a sandy wash. It was dry.
Discouraged, I sheltered from wild wind in a big ironwood to don warm clothes while David explored the area. He had noticed a road taking off in the wash we crossed. A few minutes later he was back with his new favorite greeting, "We're not going to die!"
The wildlife agencies had excavated another guzzler at the end of road same as at Halfway Tank. We never did quite figure out how these worked; we were later told that an underground tank filled with supplemental or rain water filled the guzzler.
On our return trip we stayed closer to the toe of the mountains where wash crossings were less onerous. We followed a definite migrant and/or wildlife route in many places, while ATV tracks on every wash plateau indicated Border Patrol pursuits. To our relief, our water stash was not disturbed by either Border Patrol or migrants, and we made a nice "dry camp" in a wash a few miles down the road.
Cats hike tank to tank
We saw few wildlife in the refuge (rabbits, quail, a few birds, and lizards) but on our last couple days on road we saw large and small pawprints for what appeared to be a mother bobcat and kittens also trekking "tank to tank," probably by the previous night's full moon. (However kittens usually born April to May; perhaps extreme drought and heavy summer monsoon in 2021 affected
bobcat life cycle
.)
The Buckhorn excavated tank was dry, but we filled up at another FWS "water tub" with a storage tank piped to a wildlife guzzler.
That night, intense winds rocked our tent. Shortly after we got up, it started raining! Not forecasted. We were glad we followed our usual habits and had packed rain gear and pack covers which until that morning, seemed like unnecessary gear.
Returning to Tule Well, we saw the only people for either trip: a couple breaking camp in a campsite across the road.
show less
Google Map
(Click upper right box above map to "view larger map" to see legend including NAVIGATION INSTRUCTIONS; expand/contract legend by clicking right arrow down/up)